Portable Nitro Pro Enterprise 13.61.4.62 (x64)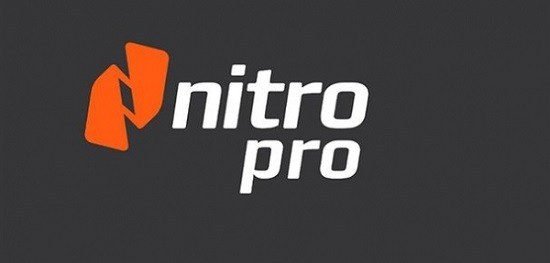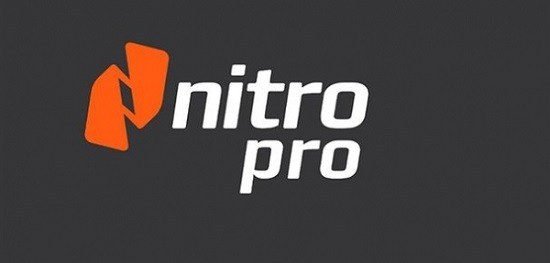 Nitro Pro Portable gives you everything you need to create, convert, edit, sign, and share standard PDF files. It's simple, straightforward, and intuitive to use – so you can work more productively, your way. With Nitro Pro you can share your files with others, no matter what platform or device they're on, and Nitro Pro makes conversion easy. Convert one or more files to PDF with just a click or two. Reuse and repurpose PDF-based content with greater accuracy. With Nitro Pro's industry-leading conversion technology and array of extraction tools you can easily repurpose text and images from reports, presentations, and more for reuse in any other application. Share files with the peace of mind, knowing almost anyone on almost any machine can open, view, and review – every time.
Directly edit your PDF files more easily. Just click, and edit. Nitro Pro enables you to edit entire paragraphs with ease, automatically reflowing text as you type – like you would in a word processor.
Nitro Pro gives you a powerful set of easy-to-use tools that make working with digital documents simple, straightforward, and more cost-effective. Nitro Pro, the complete Adobe Acrobat alternative, enables you to do more with PDF through powerful tools to create, convert, edit, combine, secure, annotate, form-fill, and save 100% industry-standard PDF files. Recipient of multiple best product awards, Nitro Pro is specifically designed for the business user and makes working with PDF faster and easier than ever before!
Nitro Pro Portable FEATURES:
Creating PDF:
· Create PDF and PDF/A documents from virtually any Windows file.
· Convert and merge files into a single PDF document.
· Convert entire collections of files to PDF in one batch.
· Scan paper documents to PDF.
· One-button PDF creation from Microsoft Word, Excel, and PowerPoint.
· Create 'intelligent' PDF documents with bookmarks, links, metadata, and security from Microsoft Office programs.
Copying & Exporting PDF:
· Export PDF for reuse in Microsoft Word, WordPerfect, OpenOffice and more.
· Use different conversion modes to export files that look precisely like the original PDF and others that are easier to edit and repurpose.
· Extract all text and images from PDF documents.
· Batch convert PDF files to Word, RTF, and text formats.
· Copy text while retaining formatting, including font, color, and size.
Editing PDF:
· Insert and edit text, including font, size, color and more.
· Edit images — insert, resize, rotate, crop, flip, replace, arrange, delete, and extract.
· Edit image properties — brightness, contrast, color space, and resolution.
· Edit pages — insert, delete, rotate, crop, extract, and replace.
· Split pages of PDF documents based on page groups, page ranges, and bookmark structure.
· Add headers, footers, watermarks, and text to all pages in a document.
· Add Bates numbering across a collection of PDF documents.
· Add and edit bookmarks and links.
· Auto-create bookmarks based on document text formatting and headings.
· Auto-create links based on keywords and page numbers.
· Optimize, shrink and repair PDF documents.
· Edit document properties including metadata and initial view settings.
Optical Character Recognition (OCR):
· Create PDF files from scanned paper documents, or existing image-based PDF files, perfect for publishing, editing, or archiving.
· Create fully compliant PDF/A documents.
· Create editable PDF files and customize documents using the Editable Text feature.
· Create easily searchable, PDF/A compliant documents for archiving with 'Searchable Image' mode.
· Flexible multi-language support.
Reviewing & Marking Up PDF:
· Highlight text content with the Highlight, Underline, Cross Out and Replace Text tools.
· Add Sticky Notes, Text Boxes, and Call Out annotations.
· Add freehand drawings with the Pencil tool.
· Add drawing shapes, including lines, arrows, rectangles, ovals, polygons and clouds.
· Apply stamps to pages, choosing from standard built-in stamps or your own custom creations.
· Attach documents and other files to your PDF pages.
· Add explanatory text and other feedback to your markups.
· Sort and manage comments.
· Filter comments based on type, author, status, subject, and more.
· Summarize comments for easy viewing alongside page content. View the summary as a PDF or print it for paper-based reviewing.
PDF Security:
· Secure documents with passwords and certificates.
· Encrypt with 40-bit, 128-bit, and 256-bit level security.
· Apply restrictions on printing, copying, and altering PDF documents.
· Create and apply re-usable security profiles.
· Digitally sign and certify PDF files.
PDF Forms:
· Fill in, save, print and submit forms.
· Design forms.
· Add, edit and run javascript.
What's NEW:
General Enhancements
Ability to Define Entry Point to SharePoint
Nitro Pro makes the access point to SharePoint more flexible.
In many cases, an organizational SharePoint communication site was at a top level. Meaning, Nitro Pro only connected to that point, not specific department pages. Some organizations do not have a top level of SharePoint, making SharePoint inaccessible by Nitro Pro. This was not an ideal experience.
To solve this problem, the latest version of Nitro Pro allows a power user to predefine the path to the SharePoint site. This also guarantees that users will access a site to which they have permission. This also saves users from searching for the "right" site among all the sites available on SharePoint server sites.
Nitro Pro Office Add-In
The latest contains an improvement around the Nitro Pro Office add-in for 32-bit Office users on the 64-bit operation system.
Previously users with the 64-bit environment might experience difficulties with enabling the Nitro Pro Office add-in. The new version of Nitro Pro not only resolves this issue, but includes a more robust Office add-in.
Embedded Font + Serch, Copy and Paste Functionality
When using Search and Copy-Paste functionality in documents with embedded fonts, those functions now perform in a more reliable fashion.
Digital Signature and Certificates
Digital Signature and Time Stamp Viability
In the latest release, Nitro Pro respects the list of time stamp servers added into Preferences. When applying a digital signature to a document, Nitro Pro defaults to the listed server to request the time stamp, instead of the local operating system.
Using the server time stamp rather than the local operating system has proved to be a trusted form of reference. It also ensures long-term validation and confidence around the signature and when it was actually applied.
Digital Signature Reliability
In this release, Nitro Pro prevents users from applying signatures with expired or not yet valid certificates. This enhancement improves digital signature reliability.
Improved Redaction and Optimization
When applying redaction now, by default, Nitro Pro performs better document inspection on hidden information and prevents hidden data from leaking.
iManage
Seamless iManage Check-in Process
This release contains several enhancements related to iManage workflow robustness.
Previously, users might experience difficulties checking in a document to the server with a custom name or when working with a document with Azure Information Protection.
Stability and Robustness
Auto-recovery Improvements
This release contains improved stability around auto-recovery functionality, even when setting have been changed in preferences.
Complex Document Performance
This release contains an enhancement around Nitro Pro stability when working with complex documents rich in bookmarks, layers and grouped objects.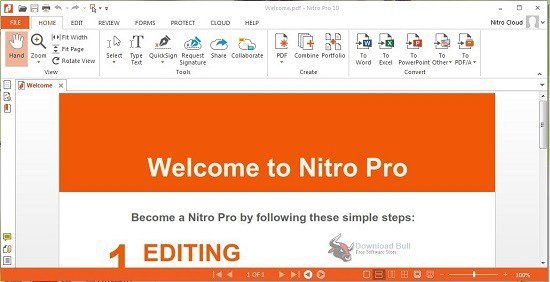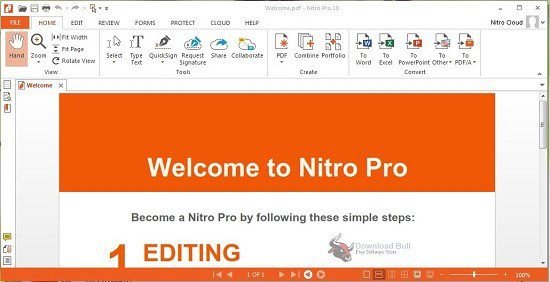 Download Nitro Pro Portable