Portable RS RAID Retrieve 1.3 (x64) Multilanguage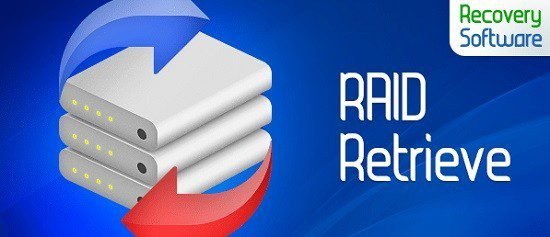 Data stored on a broken NAS unit or RAID array with a failed controller can be difficult to recover – but not if you use RS RAID Retrieve Portable! The tool can automatically repair many types of RAID arrays, allowing to recover files and folders from multi-disk volumes without the original RAID controller. Whether your disks were installed in a NAS unit, in a computer with a hardware RAID controller, or managed with mdadm in a Linux box, RS RAID Retrieve can reassemble and repair the storage spaces and recover your files and folders in just a few clicks.
Working with data on individual disks or multi-disk, RAID arrays, can pose some challenges, especially when it comes to managing errors that might occur. The difficulty in recovering data from NAS units or RAID arrays is inherently higher, and the need for dedicated solutions, such as RS RAID Retrieve Portable is needed. With a set of recovery-oriented tools, it will offer users a step-by-step way of repairing and restoring data from such setups, in just a few stages.
Initialize the app and preview the detected drives, configurations, and available partitions
Having deployed the app, users will be able to access a detailed preview of all the drives, partitions, and configurations that have been detected on the machine where the installation was performed.
Thanks to a list view, as well as a manager, one will be able to also perform operations to the preferred drive or partition, directly, without having to resort to the dedicated wizards that the app comes packed with.
If you suspect a corrupt RAID array but are unsure, the app will automatically detect that and reassemble the setups
For those of you who are unsure if there are pending issues with your drive configurations, the application will automatically detect them. The rebuild process is also handled by the app the process itself requires minimal user interaction.
When it comes to the actual recovery wizard, one will be able to easily go from selecting the required drive to the final recovery process, thanks to a straightforward, step-by-step process, which is novice-friendly and quite accessible.
A valuable tool for keeping HDD setups in shape and repairing or recovering broken arrays or generic data
If you seek ways to repair corrupt HDD files, configurations, or other associated items, RS RAID Retrieve can provide a capable set of tools for performing a swift and efficient recovery.
Features:
Automatically detects and reassembles multi-disk volumes;
Detects and rebuilds corrupted RAID arrays created in Windows, Linux and NAS devices;
Supports RAID 0, RAID 1, RAID 4, RAID 5, and RAID 6;
Supports RAID 1E, RAID 5E, RAID 5EE and composite arrays such as RAID 01, RAID 10, RAID 50, and RAID 60;
Mounts multi-disk storage spaces even if the original RAID controller is unavailable;
Recovers files and folders from healthy and corrupted multi-disk arrays;
Recognizes most common file systems including NTFS, ReFS, FAT, exFAT, APFS, HFS+, Ext2/3/4, XFS, ReiserFS, and UFS 1/2;
Automatically detects disk order and RAID parameters;
Advanced manual mode offers fully manual or semi-automatic operation;
Partial data recovery from RAID 5 and RAID 6 arrays crashed beyond fault tolerance threshold;
Recovers data from single-disk volumes and JBOD arrays;
Avoids array rebuild and resilvering for mirrored and checksum arrays;
Download RAID Retrieve Portable
Download – 32.0 MB
Mirror – 32.0 MB