Portable What's My Computer Doing? 1.12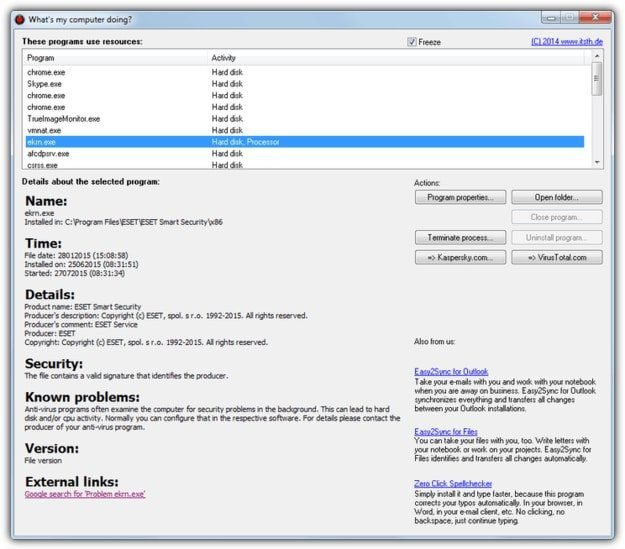 What's My Computer Doing? shows all programs (with details!), that are accessing your hard disk or using the CPU. Furthermore you have the option to close these programs or even uninstall them. It's a software utility that is able to reveal important data about the applications that are currently running on your computer. It comes in handy, especially if you want to see which program consumes intense CPU level and slows down the PC's overall performance.
It sports a clean and simple interface, which offers quick access to all its main functions. Once you run the application, What's My Computer Doing? automatically displays a list with the running and recently closed programs on your PC.
With just one click on the selected program, this cross-platform utility gives your details about it, such as name, saving directory, file date, installation date and information about the product name, copyright, producer's description and comment. It also provides information about security issues, such as valid or invalid signatures, and possible found problems (intense CPU level), version and external links.
Moreover, you can directly access the program's properties from the primary panel, open the saving directory, close or uninstall the selected application.
https://uploadrar.com/sjct6yjjkhot/P-112WMCD.rar.html