Portable ABBYY FineReader Corporate 15.0.114.4683 Multilingual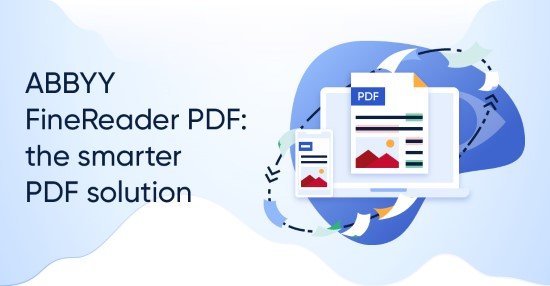 FineReader Corporate Portable is an all-in-one PDF and OCR software for everyday work with PDFs and scans. It supports business professionals from various departments in coping with variety of daily document-related tasks: powerful OCR and document conversion, and ability to automate processing; PDF capabilities including editing, commenting, protection, filling out forms, creating PDFs and others; cross-format document comparison to identify text changes between two versions of the same document.
ABBYY FineReader is an intelligent OCR solution for streamlining document conversion among workgroups in business, government and academic environments. Combining unmatched accuracy with ease of use and the ability to automate document conversion, FineReader Corporate speeds up document processing. Comprehensive network capabilities and cost-effective licensing options further help meet the needs of your business.
Features:
Working with PDF
Convenient viewing and navigation on the document
View one page of a PDF document or two pages side by side. Simple and intuitive navigation tools can quickly move from page to page, zoom in and out, or adjust it to the width of the window.
Work with scans
Evaluate the advantages of ABBYY OCR optical text recognition technology: simply scan a paper document and the program will automatically add a text layer to the page image. This will allow full-text search of the document and copy its contents.
View and manage bookmarks
Add bookmarks to specific pages or sections to create convenient navigation through the document and quickly find the information you need. All bookmarks are available in a separate panel, where they can be edited or deleted.
Working with attached files
View, rename, delete, and store attachments to your computer or add new attachments.
Extraction of information
Copy the selected text, tables and images with saving the formatting from any, even scanned, PDF-file and paste it into another application. When copying tables, you can edit the cell separators and save the data structure as accurately as possible.
Creating PDF
Create PDF files in a convenient way – through the main application window, through Windows® Explorer or directly from Microsoft® Office applications. Also, you can quickly create a new PDF file from individual pages of an open document.
Combine multiple files into a single PDF document
The program allows you to create PDF-documents from multiple files of different formats (PDF, Microsoft® Word or Excel® documents, PowerPoint® presentations, etc.).
Making changes to the text of PDF-documents
Edit text within the line even in scanned PDF documents. Add text blocks anywhere in the document. Delete unnecessary elements with the eraser.
Editing Images
Add or delete images in the document. Edit the existing images. You can change the size and location of the image or rotate it.
Operations with pages
Feel complete freedom of action with ABBYY FineReader: add, remove, replace and rotate pages in the document. To add additional information, you can also insert blank pages.
Filling in forms
With the help of ABBYY FineReader you can fill out interactive or simple forms, for example, visa applications, passport or tax documents. You can also save the form on a computer, print it out, or send it to friends and colleagues by email.
Comments and notes
Add comments and draw notes anywhere in the document, respond to colleagues, assign statuses to discussions.
View all comments in a separate panel and search for them.
Adding Bates stamps and numbering
Create and apply unique stamps to the document, for example, to mark its status or emphasize confidentiality. Stamps can contain text, timestamps, or images. The created stamps will automatically be saved in the gallery. The numbering of Bates will help you correctly number the sheets in the document and keep it intact when forwarding.
Search and automatic selection of keywords
Look for information on keywords and make it more visible in the text: highlight, underline or cross out. The program will automatically add a comment so that you can explain the changes you made to colleagues.
Password protection
Set the password so that unauthorized people can not open, edit or print your document.
What's NEW:
Edit all of the PDF
With FineReader 15, editing PDFs of any kind, including scanned documents, has become almost as easy as with a text editor. You can edit entire paragraphs, change the text formatting, edit table cells, and even rearrange the whole layout.
Get more accurate document conversion
The latest improvements in ABBYY's AI-based OCR technology provide higher accuracy for Japanese, Korean and Chinese characters and better automatic tagging for PDF and PDF/UA creation. The intelligent detection of text-layer quality for digitally-created PDFs allows for more accurate results when converting into editable formats.
Export document comparisons
In addition to exporting the differences between two versions of a document as comments in a PDF, you can now also export the results as a Word document in track-changes mode. This allows you to easily accept or reject the edits and finalize the document (for FineReader 15 Corporate only).
Make an impact across the organization
New Remote User licenses allow organizations to use FineReader with desktop and application virtualization solutions. New options have been added to customize FineReader settings during deployment using Group Policy Objects.
Download ABBYY FineReader Portable