Portable Advanced SystemCare Pro 17.0.1.108 Multilingual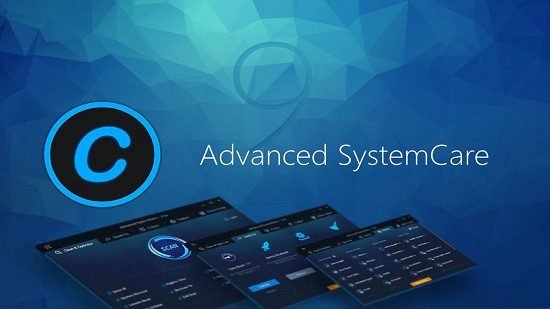 Advanced SystemCare Portable provides an always-on, automated, the all-in-one PC optimization utility. It specializes in ONE-Click solutions to detect, clean, repair, speed up and eventually protect PC. Advanced SystemCare is a PC maintenance program that's incredibly easy to use, the World's Top System Utility for Superior PC Health! With the novel system technology, Advanced SystemCare empowers you to run your computer faster. Ensures more stably and more efficiently than with any other system utilities.
Expecting only the best from your PC, be it that's hardware or software we're talking about, can, even these days, be quite a considerable demand in the context of the ever-growing tech and corresponding aspects. If you wish for your machine to be in tip-top condition, you need to perform some maintenance, there's no running away from that. And what better tool for such purposes, than the new, revised Advanced SystemCare Portable, which promises an even more customized collection of tools for boosting your PC's health.
A new, thoughtful layout that emphasizes accessibility through a series of well-structured features
The application still sports the trusted main categories which hold all of the subsequent tools, but now in a toggling, side-panel, which makes accessing them a fairly easy process. Having all the features neatly categorized definitely helps in quickly identifying the necessary ones.
Regardless if you wish to perform a simple cleaning, boost your PC's performance or just update your other software, everything's there, at a click away.
Perform global, automated or more detailed scans, thanks to the new AI and manual scanner options
Right off the bat, on can notice that this latest iteration offers a slightly different scanning module. More precisely, two modes, one is AI-based, for a global process and the second is manual, allowing users to select only the target areas that they require.
We believe that this is a highly useful addition, as it allows one to better tune the scanning process to any particular requirements.
Assess the results and choose which areas to be targeted first for cleaning, optimizations, and improvements
Besides the neat progress status for the scanning process, the application will also provide a detailed report on all of the findings. This is nicely categorized as well, meaning that users have a better understanding of all the identified issues.
Furthermore, one will be able to easily select only the items that are to be addressed, and this also contributes to the customization process.
A plethora of settings are the means through which you can achieve a truly customized maintenance experience
One of the strong points of Advanced SystemCare Free is exactly its options module, which contains an extensive amount of settings, which are also well-structured.
This not only makes the whole setup process easier but also helps keep things less cluttered and potentially deterring for novices who might be finding themselves lost in all those items.
Clean & Optimize PC Performance:
– Basic PC cleaning and optimization
– 1-click to fix disk errors for more stable and efficient PC system
– Smarter AI mode for intelligent scan and premium PC cleaning & optimization
– Deep clean registry to prevent system crash
– Defrag hard drive data to optimize PC performance
– Auto RAM clean to stop unused programs and processes
– Auto care for PC as scheduled
– Monitor system condition in real-time
– 1-click to keep important programs up-to-date
Boost PC Speed:
– Up to 200% quicker PC startup
– Up to 300% Internet speedup with Internet Booster
Ensure PC & Privacy Security:
– Basic PC protection with spyware removal
– Full PC protection for detecting and removing deepest infections
– Capture intruders automatically with FaceID
– Block malicious links and suspicious senders in web emails
– Premium surfing protection with automatically clear tracking data
– Disguise digital fingerprint to keep online behaviour private
– Keep your personal data away from untrusted programs
– Proactively detect and block security holes in real-time
– Detect and enable both antivirus & firewall for dual protection
Advanced SystemCare Portable Release Note
Redesigned UI – provides better visual effects and brings a more user-friendly experience
New Health Checker – helps you 1-click to check PC health for comprehensive PC cleaning, optimization, and protection
Junk File Clean – newly supports Able2Extract, BlueStacks, Winzip PDF Pro, etc. to free up more valuable disk space
Privacy Sweep – newly supports Google Drive, VMware Player, Telegram, etc. to better protect your privacy
Startup Optimization – manages more startup items and services with a larger database to make your PC boot faster and run more smoothly
Anti-Spyware – expands its database to remove more spyware for a more secure system
Software Updater – newly supports updating Audacity, Google Drive, jetAudio Basic, OBS Studio, PotPlayer, SABnzbd, Slack, and Signal
Surfing Protection – adds the protection for Yandex/AOL/Ask search engine and tens of domains of Google search
Ads Removal – newly supports blocking YouTube ads
Email Protection – adds the protection for AOL, Mail.ru, Yandex, and Zoho emails
Supports 37 localized languages
And more can be discovered by you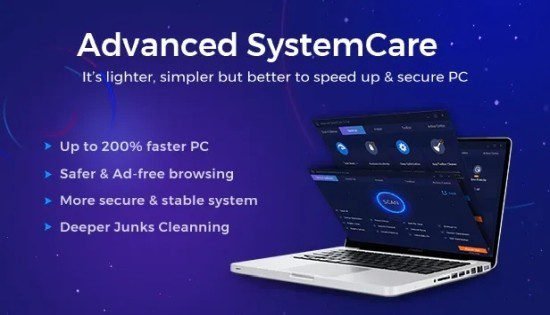 Download Advanced SystemCare Portable