Portable Capture One 23 Enterprise 16.2.1.1384 (x64) Multilingual
Capture One Portable is a powerful image editing software developed by Phase One, a Danish company that specializes in high-end digital photography equipment. The software is designed to provide professional photographers with advanced tools for processing and enhancing their images, from initial capture through final output.
One of the key features of Capture One Portable is its ability to work with RAW files, the uncompressed image files produced by digital cameras. RAW files contain more information than standard JPEG or TIFF files, allowing for greater flexibility when it comes to adjusting exposure, color balance, and other image parameters.
Capture One Portable also offers a range of advanced color management tools, including support for ICC profiles and custom color profiles. This allows users to achieve accurate and consistent color reproduction across different devices and media types, such as monitors, printers, and online platforms.
In addition to its advanced color tools, Capture One includes a wide variety of adjustment options for fine-tuning image exposure, contrast, sharpness, and other key parameters. These adjustments can be made using intuitive sliders and controls, or via more advanced tools like curves and levels.
Another key feature of Capture One is its flexible workflow management system. Users can create custom workflows tailored to their specific needs, with the ability to automate tasks like file importing, metadata tagging, and image processing. This can help to streamline the image editing process and improve efficiency, especially for photographers who work with large volumes of images.
Capture One also offers a range of specialized tools for specific types of photography, such as portrait, landscape, and architectural photography. These tools include presets, styles, and specialized adjustment options that are optimized for each type of photography.
For portrait photographers, Capture One offers advanced skin tone adjustments that allow for precise control over color balance and texture. The software also includes a range of tools for removing blemishes, smoothing skin, and enhancing eyes and lips.
For landscape photographers, Capture One offers a range of tools for enhancing detail and texture in natural scenes. These tools include advanced sharpening algorithms, noise reduction, and contrast adjustments that can bring out the full richness and depth of natural landscapes.
For architectural photographers, Capture One offers a range of distortion correction tools that can correct perspective distortion and other common issues associated with shooting buildings and structures. These tools can be used to straighten lines, correct lens distortion, and adjust aspect ratios to create stunning architectural images.
Overall, Capture One Portable is a powerful and versatile image editing software that is designed to meet the needs of professional photographers. With its advanced color management tools, flexible workflow management system, and specialized tools for different types of photography, Capture One provides users with the tools they need to create stunning, high-quality images that stand out from the crowd.
Major features:
– Get accurate colors with custom color profiles for over 500 cameras.
– Fast import and export of image files.
– Bring your creative vision to life with precision and color editing tools. – Instantly capture, view and edit images with our trusted tethering solution.
– Customizable interface gives you a smooth editing experience.
Capture One Portable features:
Better colors, faster performance, more creative control. Capture One delivers rich, accurate colors and ever-improving performance. Take full control of your images and workflow with a customizable interface and powerful tools for organization, color correction, layer editing, and more. Full creative control
Capture One was designed with image quality and ease of use in mind. Each tool is designed to give you complete control over all aspects of the editing process, including preserving, restoring and optimizing all information in your RAW files. A complete range of tools gives you a wide range of options to achieve the perfect result every time.
Wealth management
Asset management is important for every photographer. Whether he manages images from one job each day or a large collection containing thousands of images. Capture One provides tools and solutions for photographers of all types to make inventory management simple, fast and effective. Color handling
Capture One is known for its excellent use of color. All your RAW files shine straight from your camera thanks to custom camera profiling. Whether you're looking for creative color correction tools or want to ensure natural colors in your images, Capture One provides powerful and precise tools to bring your vision to life.
Detail and lens profile
Driven by image quality, Capture One is designed to push any RAW file to its limits, delivering the highest level of detail possible. Each supported lens applies a tailored lens profile, giving you precise tools to minimize distortion and light falloff. Connected capture
Capture One's industry-leading wired capture is fast, flexible and reliable for photography where speed and accuracy matter. Record directly to your computer for near-instant viewing – with or without instant adjustments. Enabling Live View makes composing easier when shooting still lifes.
Workflow and performance
From customizable tools and keyboard shortcuts to graphics acceleration and instant tether capture. Capture One is designed to minimize your workload and maximize your efficiency. Design your own workspace and discover how Capture One works.
What's New in Capture One Pro 23 Portable
Faster culling
Crop images even faster. Evaluate and tag images directly in the importer, or use the dedicated culling view if your images are already in Capture One Pro. Auto-group view makes it easy to see similar images so you can select top images even faster. Plus, instant browsing lets you click images without delay.
Smart adjustment
Smart adjustments can significantly reduce processing time. By automatically adjusting exposure and white balance, you can get similar looks in photos taken in different lighting conditions. It is optimized for portraits, weddings, or other work involving people.
Level of style
Gain more editing control and complete flexibility in your style workflow with the ability to include layers in your style. Apply edits from a single style to multiple layers for easy opacity control and versatility. Save your own styles with layers or get a layered version of the Capture One style pack.
Change recording time
Change the capture time to see the exact order of your photos for easier sorting. If you have two or more cameras recording that are not synchronized, or if the recording time is set to the wrong time zone, you can easily adjust the time of each image and view them chronologically. increase. Culling is facilitated by presenting all images from a particular moment or similar shots in the correct order.
Album variant
You can easily group different variations of the same image into different albums to organize your photos more efficiently.
New features and functionality
Smart Adjustments
Cull and Import upgrades
Layers in Styles
Change Capture Time
Capture One Live:
Reviewer Management
Capture One Live:
New Business Model
General User Experience Improvements and tweaks
Variants in Albums
Improved performance for Sony files
Improved performance for systems with multiple GPUs
New touchpoints for Capture One LiveFeature walkthrough
Smart Adjustments
Get consistency in your portraits or event photos in a few clicks with Smart Adjustments. Automatically adjust Exposure and White Balance to match the look across images, heavily reducing the need for manual editing. The Smart Adjustments Tool is designed for editing workflows where copy/apply cannot give a consistent result because the starting points are different.
Smart Adjustments can be added in a Style where additional adjustments can be included as well, getting closer to one-click editing.
The first version of Smart Adjustments is designed for photographers shooting portraits, weddings, events, and other images of people. Smart adjustment can be used in two ways:
The Smart Adjust tool allows you to reference an image with the desired white balance and exposure where the face is visible. This reference can be batch applied to other images whose white balance and exposure are automatically adjusted to match the appearance of the reference.
The Smart Tuning tool is found in the Tuning tab of your default workspace.
Smart adjustment references can be saved in styles (Smart Styles) for continued use. This type of style can include regular adjustments, turning each style into a smart style that automatically adjusts white balance and exposure for consistency. Smart styles work just like regular styles. Can be applied to batches of images, such as during import.
Note: Smart Adjust is not supported on layers.
For example, you can create smart versions of the styles you use most often, including smart adjustments when resaving, or save a smart style that only corrects white balance for faster portrait editing. .
Important:
The first version of smart adjustment is based on faces for reference and adjustment images. If there are no faces in the image, the adjustments are very different.
Screening and importing upgrades
Sort images for faster selection using special features designed specifically for culling. View, rate, tag, and search without delay to easily get an overview of similar images and make selections faster. New functionality is available in both the importer and a new dedicated culling view.
Designed specifically for photographers who shoot lots of photos, the new culling feature makes finding the best shots faster and more fun. Key features available in both the importer and the culling view:
Lag-free browsing (no need to generate previews)
Group display of similar images
Star rate and color labels
Zoom to 100D44Filtering
Change recording time
The new culling functionality can be accessed from two areas of Capture One.
Importer
New features are available directly in the importer. Search without delay, group images by similarity, star rating, color tag, zoom to 100% to rate sharpness and filter using various metadata before importing images into Capture One and change the image timestamps to ensure correct chronological order. .
As you rate and tag images, Capture One temporarily saves metadata if you decide to end the culling session later. In previous versions of Capture One, selections were not remembered when the importer was closed.
Culling view
If you already have images in Capture One and want to use the culling feature, you can open the culling view. This view is located next to Import and Export on the toolbar. This shows the currently selected collection of images and doesn't require a rendered preview.
The Cull view is a great tool for quickly sifting through large batches of images and selecting the best ones.
level of style
Capture One 23 enables the option to include layers when saving styles. This allows you to apply multiple layered edits, each with a predefined opacity, providing a more efficient and flexible workflow.
Apply a style with one or more layers starting with a lower opacity. 50%, the effect of each layer can be easily increased or decreased, giving you complete control over your styling workflow.
Note that styles only support empty and filled masks. If the layer contains a manually brushed mask, the layer will be saved, but the mask will be empty. Healing, Cloning, Luminosity Areas and Gradient Layers are currently not supported.
Change recording time
Change the image capture time to synchronize multiple cameras, or fix an incorrect camera clock or time zone. Available in the image main menu, right-click menu, and in the Metadata and File Information tools. Image timestamps can also be changed before import by changing them directly from the importer's File Info tool.
Useful for wedding and event photographers who use multiple cameras, and photographers who shoot internationally in different time zones.
Capture One Live:
Reviewer Management
Manage who can access your online sharing session and what they can do:
A new "manage" option is available for each session – this will open a window where you can manage your reviewers.
From this window you can:
– Invite specific reviewers by email – they will get notified on your behalf
– Change their access level, between no access," can view" and" can rate, tag, and comment"
– Directly access the session identified as the photographer
This does not remove the ability to simply share a session to un-identified users with a link, but this replaces password protection.
Users invited via their emails will need to enter their email address when accessing the session and a One-Time Password will be sent to them to complete the identification process.
They will be able to leave comments with their identity
If "anyone with the link" access is not revoked, all users have the option to "continue anonymously" if they do not wish to identify themselves. In this case they will participate in the session as an anonymous reviewer, and comment as such.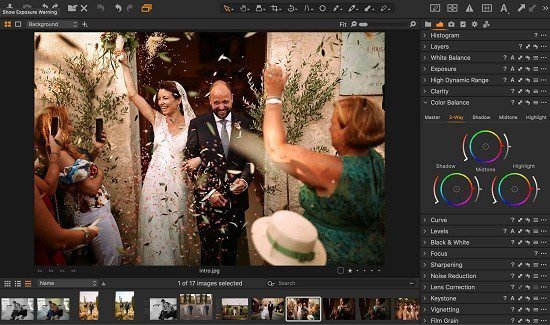 Download Capture One Portable