Portable Capture One 21 Pro 14.4.1.6 (x64) Multilanguage
Capture One Portable is the complete image editing software solution. With powerful tools for organizing, color grading, layer editing, and much more, you have full control of both your images and your workflow.
Main Features:
– Get accurate colors with custom-made color profiles for 500+ cameras.
– Fast importing and exporting of image files.
– Realize your creative vision with the precision and color-editing tools.
– Instantly capture, view, and edit images with reliable tethered solution.
– Customizable interface gives you a smooth editing experience.
Capture One  Portable Features:
Better color, faster performance, and more creative control. Capture One provides rich, accurate colors, and a constantly improving performance. With a customizable interface and powerful tools for organizing, color grading, layer editing, and much more, you will have full control of both your images and your workflow.
Full creative control
Capture One has been developed with image quality and ease of use in mind. Every tool is designed to give you full control of all aspects of the editing process – preserving, recovering and optimizing all information from your RAW files. The full range of tools offer extensive possibilities to always achieve perfect results.
Asset Management
Asset management is important for every photographer, be it management of images from individual day-to-day jobs or large collections with thousands of images. Capture One offers tools and solutions for every type of photographer, making asset management simple, fast, and effective.
Color Handling
Capture One is known for its exceptional handling of color. Thanks to our custom camera profiling, every RAW file shines – straight from the camera. Whether you seek creative color grading tools or want to ensure natural colors in your images, Capture One delivers powerful and precise tools to achieve your vision.
Detail and Lens Profiles
With image quality as the driving factor, Capture One is developed to squeeze every RAW file to the limit, providing the highest level of details possible. Each supported lens applies a custom-made lens profile, providing precise tools for minimizing distortion and light fall-off.
Tethered Capture
Capture One's Industry-leading tethered capture is fast, flexible, and reliable, for photography sessions where speed and accuracy is important. Shoot directly to your computer for an almost instant viewing experience – with or without instant adjustments. Enable Live View for easier composing when shooting still-life photography.
Workflow and Performance
From customizable tools and keyboard shortcuts to graphics acceleration and instant tethered capture; Capture One is built to minimize your workload and maximize your efficiency. Design your own workspace and find your way of working in Capture One.
New in Capture One 21:
Speed Edit
Revolutionize how fast you edit photos. Speed Edit lets you work seamlessly without touching a slider on the interface – simply hold down selected hotkeys and scroll, drag or use the arrow keys to make rapid edits. You can even adjust multiple photos at once for the fastest ever batch edit.
Dehaze
Eliminate haze and reduce flatness in your images – all in one slider. The powerful new Dehaze tool automatically adjusts contrast, saturation and other elements in flat photos.
ProStandard Profiles
Stay true to real life with the most authentic colors yet. These new camera profiles preserve original colors better than ever, protecting hues from changes caused by contrast. A lifesaver for portrait and product photography – and any image that relies on authentic color.
HEIC Support
With support for HEIC files (8-bit), you can now edit photos from your Apple devices and more in Capture One.
Learn
It's never been easier to master Capture One. With the new "Learn" button, you'll quickly access a curated selection of tutorials designed to help you learn step-by-step. Plus, enable "Tool Tips" and hover over a tool for a quick explanation of how it works.
Faster Asset Management
It's now faster than ever to search and browse photos in Catalogs and Sessions. And with new high-resolution thumbnails, it's also easier to select and cull images before you even import. Plus, you can now import photos from different folders at once.
Basic Color Editing
Edit colors fast with a compact and intuitive Basic Color Editor. Click anywhere on the photo and drag to adjust the hue, saturation and lightness of any color – or adjust colors with simple sliders.
Advanced Color Editor
Get total control of colors with the Advanced Color Editor. Define color ranges to adjust hue, saturation and lightness with complete precision.
True-to-life colors
Get the best possible starting point for your editing. Capture One renders RAW files with true-to-life colors that are custom profiled to all major camera brands.
Color Balance Tool
For precise color grading, use the intuitive Color Balance tool to add color tints and adjust luminosity individually for shadows, midtones and highlights.
Skin Tone Editing
Create accurate skin tones without complex retouching thanks to three Uniformity sliders for hue, saturation and lightness. Apply these as a local adjustment for maximum control.
Black and White Tool
Control black and white conversion while minimizing the amount of introduced noise for a smooth result.
Details and lens profiles
Process the highest quality RAW files with the sharpest details. And minimize distortion and light fall-off thanks to custom lens profiles.
Image editing
Take creative control of your images with powerful and precise photo editing tools.
Layers and Masks
Focus your edits on specific parts of your image – without affecting the rest. Apply up to 16 layers and create precise masks to separate areas for editing.
Organization
From individual images to thousands of shots, stay on top of projects and files with smart management tools. Plus, get advanced settings to export different file types faster.
Workflow and performance
Get a seamless photo editing process thanks to a personalized interface and fast performance.
What's NEW:
Operating System Support
Capture One 21 (14.4.1) is supported on Windows 11.
New 

Camera Support

 

 
Sony ZV-E10
Fujifilm X-T30 II
Panasonic GH5 II
New 

Lens

 Support
Sigma 35mm F1.4 DG DN | A (L-mount)
Sigma 35mm F1.4 DG DN | A (Sony E)
Sigma 35mm F2 DG DN | C (L-mount)
Sigma 35mm F2 DG DN | C (Sony E)
Sigma 24-70mm F2.8 DG DN | A (L-mount)
Sigma 24-70mm F2.8 DG DN | A (Sony E)
Canon RF 24-70mm F2.8L IS USM
Olympus M.Zuiko Digital ED 8-25mm F4.0 PRO
Phase One RS 150mm MKIII Aerial
Phase One Industrial – Schneider Kreuznach RS 80mm-Ar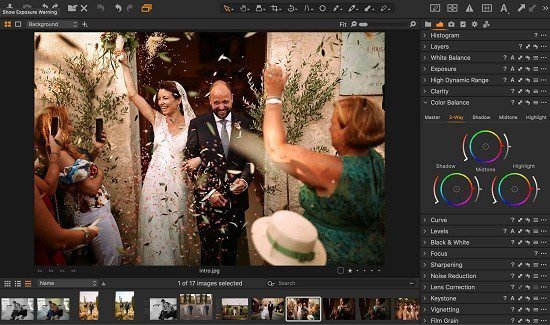 Download Capture One Portable