Portable ApowerEdit Pro 1.7.8.9 Multilingual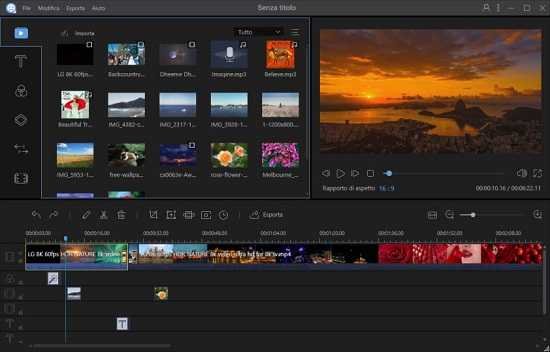 ApowerEdit  Portable makes it a breeze to create your own professional videos or entertaining home movies of any complexity involving various visual and audio effects. Videos created with this tool can be used for teaching, presentation, sharing and just plain fun. It takes a pinch of fantasy to trim, cut, split, merge, rotate, mix video clips, apply stylish video effects, accelerate/slow down your video speed, and many more.
Use a timeline to build your video and edit content with ease
With a modern-looking interface that reflects the latest design trends, Apowersoft Video Editor enables you to browse your source media files, preview each photo or video, and simply use drag and drop actions to place them on the video timeline. You can experiment with different settings and import new content whenever necessary. The application is compatible with the most common video, audio and image formats.
Thanks to the built-in editing tools, you are able to alter the contrast, saturation, tone, and brightness of the source photos, or rotate, flip and add them motion. Moreover, videos can be played at higher speed, while audio files can be faded in and out to create that mood you need in your movie.
Insert text bubbles, frames, filters and transition effects in your movie
Apowersoft Video Editor comes with a rich catalog of text bubbles you can insert into the video and place on top of any frame. Furthermore, it uses filters to help you build up the atmosphere. For instance, you can use snow filters for a winter video or disco light for frames that show an indoor party.
The output clip can be further enriched using overlays. There are plenty of frames you can choose from and apply to your media content.
Last but not least, the application features multiple transition effects that help you build up presentations or clips that give the feeling of continuity.
Export your clip as a video file or make it playable on Android or iOS
One of the advantages of Apowersoft Video Editor is that it allows you to preview the result at any moment during editing. Thus, you can make changes on the spot, as you consider fit.
Once your clip is complete, the content can be exported to various video formats (MP4, AVI, WMV, MKV, MOV) or to a format that ensures compatibility with iOS or Android devices. This way, you will be able to share your masterpiece with anyone, anywhere.
Transform Your Everyday Videos/Photos into Final Creation
What you can see is what you can create. This video editing program facilitates you to import any media files from PC disk or videos shot by camcorders, DV cameras, vidicons, webcams, cell phones, etc. That being said, every element in your daily life can be turned into the personal masterpiece. Those fantastic and memorable moments will be recorded frame by frame.
Make Your Own Edits with Fantasy, Make Magic
Add clarity and style to your story with vivid titles. Simply make text animations, choose cool text background, set stylish fonts, rotate captions and much more as per your need.
Bring Your Personal Creation to Life
This movie editor allows you to create video contents for different situations. You are free to make education content, software program overviews, class training material, publicity film, marketing videos and more. Simply choose from classic and creative visual effects to apply color and motion filters to your video.
Show off Your Masterpiece to Friends, Family, World
After you finish editing videos, you can create and share your video masterpieces with all your family and friends. Simply let them feel what it was like to be in life. The video editing software offers the option to export the edited movie to any format so as to be played in iPhone , iPad, Samsung Galaxy, HTC or other devices. You can also burn videos to DVD or directly upload your video to YouTube, Facebook, Twitter, etc.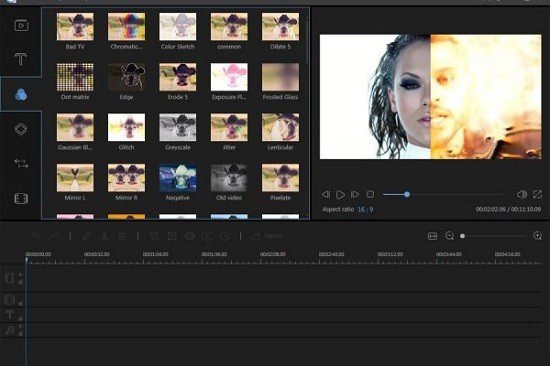 Download ApowerEdit Portable