Portable GOM Mix Pro 2.0.4.9.0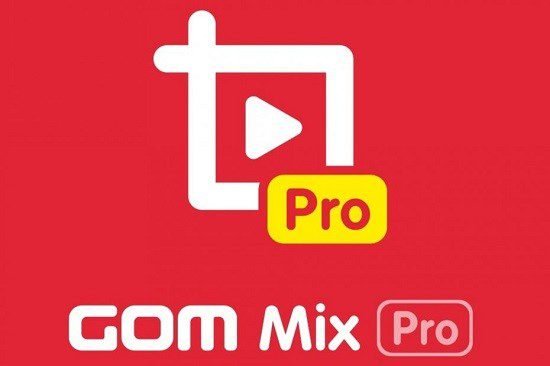 GOM Mix Pro Portable – Create online classes. Video Editor for All. Various overlay clips such as opening/closing, image transition and frame effects improve the video quality. Provides video editing sources through continuous updates.
GOM Mix Pro is a video editor and encoder that can seamlessly combine various clips and audio files, text, and images to create compelling videos. Designed for both beginners and experienced users, it comes with an organized layout and intuitive options to allow a light learning curve.
Manage your clip in timeline view and customize it with text and images
Opening the application, you will discover that its interface is split into three main sections: one for previewing the video, the second for combining the sources in a timeline view, and the last for handling media files, texts, images, templates, and filters. As you add different multimedia files, they are displayed in the timeline. You can configure GOM Mix Pro to fade in to the text clip to get a smooth transition from one video to another. Alternatively, there are various other transition effects available.
Aside from videos, GOM Mix Pro Portable enables you to add custom text into your final clip. It features a built-in text editor with basic formatting options to write text pieces and customize their style.
It's also possible to add images to the output. In fact, GOM Mix Pro comes with a generous collection of predefined animated images you can use, such as speech bubbles, symbols, emoticons, and more. Of course, aside from these, you can also add pictures from your computer.
Templates, overlay clips, filters, and other video editing tools
To make it easier for you to design the clip, GOM Mix Pro also features templates for animations and frames, fit for different video destinations. Whether you are creating a birthday video, a New Year's celebration clip, or a presentation video, there is a template you can start with. Additionally, GOM Mix Pro comes with a large collection of overlay clips.
The features mentioned so far might make you believe that GOM Mix Pro is a standard video creator. However, you should know that the application also features a few editing options to help you enhance the quality of the video. You can change the texture parameters using several effects and adjust the color properties (hue, saturation, brightness, light, color, vibrance, exposure, and so on). Furthermore, you get to experiment with various color and texture conversion filters.
Simply Editing a Whole Video in 10 Min
– Quickly make your own video and upload on YouTube!
– Effectively shortens time taken for Video Editing → Encoding → Social Media Posting.
Raising Degree of Video Editing Completion With a Single Click
– Various overlay clips such as opening/closing, image transition and frame effects improve the video quality.
– Provides video editing sources through continuous updates.
Photoshop for Videos with 100 Different Filters
– More dynamic video editing with color filters and correction.
– Edit brightness and colors of a video as you wish.
Video Editor with Various Sources
– Quick and easy video editor with a huge range of built-in sources such as songs, fonts, and images.
– Enables to edit videos with desired sources.
Easy Video Editing & Source Control
– Easy to trim, merge, rotate videos and add subtitles!
– Easy to manage various media sources as well.
What's NEW:
[Addition of new features]
– The "GOM Mix Market" page for Business Users has been launched
[Customer feedback and correction of errors]
– The maximum value of the playback speed has been increased(Current 4x speed -> 8x speed)
– Minor improvements and bugs fixed.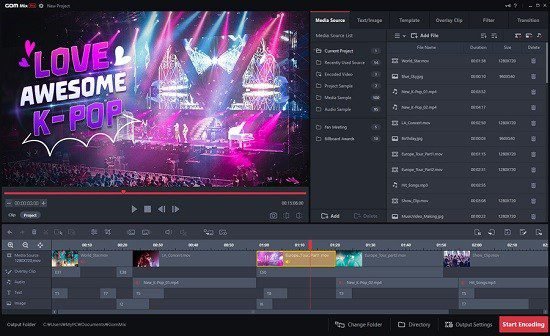 Download GOM Mix Pro Portable