Portable IObit Uninstaller PRO 11.6.0.12 Multilingual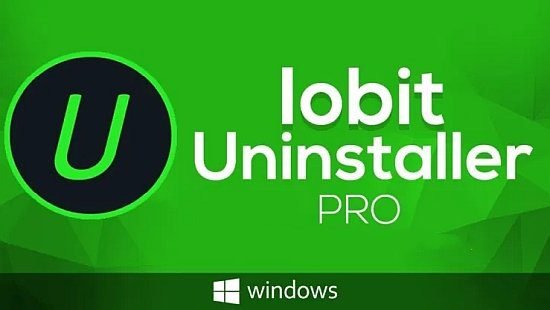 Integrated with up to date uninstall technology, IObit Uninstaller Portable helps you remove unneeded programs easily even when Windows "Add or Remove Programs" fails. Besides removing unwanted applications, it also scans and removes leftovers easily. The most attractive part is that it makes a restore image before every uninstallation. With the new added Toolbars Uninstallation Module, IObit Uninstaller helps you remove unwanted toolbars thoroughly.
If you're a very tidy person in general, there's a good chance this will translate to how well-maintained you like to keep your computer. A big part of ensuring that your computer is running as smoothly as possible is uninstalling any unnecessary apps, freeing up as much as space as possible, and even making sure that there are no pesky leftovers.
Sure, you could very easily go to the Control Panel and uninstall the apps, and then invest some time in finding potential leftovers in hidden places, but an easier way would be to use a professional tool called IObit Uninstaller.
The "cleanest" way to uninstall apps
So, let's see what IOBit Uninstaller can do for you. For starters, it makes it remarkably easy for you to remove a wide range of apps and components from your PC in a secure fashion. Typical Windows apps, Universal Windows Platform-based apps, malicious and advertising plug-ins, all can be removed with just a few mouse clicks.
As mentioned before, one of the app's main advantages and selling points is that it ensures that no unwanted components remain after the uninstallation procedures. This is thanks to the app's scanning/monitoring engine that scans for existing leftovers on your PC (even ones from older apps).
The list of benefits does not stop here. IOBit Uninstaller can also block site notifications prompts thus greatly improving the browsing experience. Speaking of browsers, the app can detect and remove plugins and extensions for all major browsers out there such as Google Chrome, Mozilla Firefox, Internet Explorer, Opera, and Microsoft Edge.
Want to make sure that all your apps are running their latest version? Not a problem, the app has you covered. You can update all your important apps with 1 single click directly from the app's GUI.
Other noteworthy tools include the Install Monitor (automatically detects and logs changes that occur during a program's installation, allowing you to restore everything after you remove the app), the Software Health (great for ensuring that your PC's system stays in tip-top shape), and the Easy Uninstall feature. The latter allows you to uninstall an app by pin-pointing it with the help of a green pointer/target.
The latest version of IOBit Uninstaller
Now at its eleventh iteration, IObit Uninstaller promises increased uninstallation speeds of up to %50 over its previous generation, improved scanning algorithm, optimized program detection algorithm, and support for removing browser plugins (including Microsoft Edge).
In addition, users also benefit from an improved Software Health system, as well as from the enhanced Install Monitor with new features such as monitoring system services, scheduled tasks, and DLL registration.
Conclusion
If you're really keen on ensuring that your computer's system will work at its best possible performance for long periods of time, or you're simply just a tidy person that wants to make sure that no leftovers remain from an app you don't need, then you can't go wrong with IObit Uninstaller.
It's a remarkably user-friendly app with a modern GUI and lots of useful features. It has a FREE version that should cover most of your needs, but if you want some extra features, there's also a PRO version available.
Faster & Safer Browsing
Some malicious plug-ins, toolbar and unwanted injected programs will be installed into browsers without any notice, which will frustrate you by slowing down your surfing speed and annoying ads pop-ups. The improved Toolbar & Plug-in removal will monitor and remove all these useless programs and give you fast and clean online surfing experience. And the newly enhanced Chrome plug-ins removal can remove the plug-ins not installed via Chrome store.
More Powerful Tools
Sometimes users will forget to remove the leftovers after uninstallation, and the new tools in IObit Uninstaller can help them continuing powerful scan for the programs in the uninstall history, as well as cleaning other useless update/install package and invalid shortcuts etc. Download IObit Uninstaller, and you can even easily find the basic Windows Tools in it.
Whats New:
-Optimized Bundleware to detect more bundleware more accurately
-Enhanced Software Health to detect and fix more software issues
-Optimized Install Monitor for more comprehensive and accurate monitoring
-Fixed all known bugs
Download IObit Uninstaller Portable