Portable O&O DiskRecovery Tech Edition 14.1.145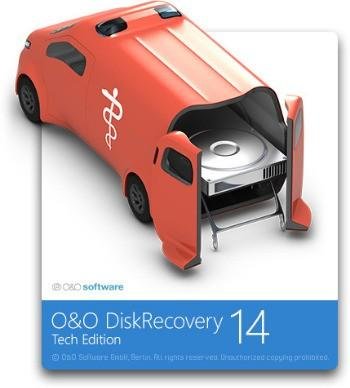 O&O DiskRecovery functionality begins where other programs leave off. This software combs every sector of a hard disk, memory card, or digital camera to find lost files. Even when files systems are format-ted or destroyed, it is possible to reconstruct once deleted data. Over 400 file types and version can be recognized and restored, including Word docu-ments, Excel workbooks, Access databases, and virtually every sort of commonly used graphics, photo, movie, and music formats (SVG, MP4, BLEND, AUP, JPEG, AVI, MPEG, MP3, WAV, BMP, TIFF, Corel Draw, Photoshop, Framemaker, Adobe Illustrator, and many more)
Product features:
– Easy-to-use Wizard to search for and recover files
– New and improved data recovery methods
– Preview of files prior to recovery
– Unlimited number of files can be recovered
– Supports over 400 file types and versions, unlimited number of recoverable files
– Supports all Windows-compatible hard disks, removable drives, memory cards, USB Sticks, CompactFlash, and most digital cameras
– Fast Instant-Installation option
– Add User-defined signatures
– Supports Windows® 7 to Windows® 10
O&O DiskRecovery Portable searches for and reconstructs data that was deleted or lost through software error. It scans the entire hard disk, partition or USB Stick for lost files. Usage is very intuitive, with a step-by-step wizard enabling users with little or no experience to easily recovery data they feared was lost. The free trial version lets users see before they buy just what lost data is in fact recoverable!
Three integrated search algorithms
The three integrated search methods use different technologies for data reco-very, which complement each other perfectly. For quick searches, you can use the search algorithm of O&O UnErase, which completes a scan for files, even on very large hard drives, in no time. The advanced features of the special search algorithms in O&O FormatRecovery make it possible to find and then ignore defective sectors. This in turn facilitates data recovery on a drive that is damaged yet still accessible. For the sector-based deep scan, we recommend the use of the search algorithms in O&O DiskRecovery.
Preview function in O&O DiskRecovery
Upon completion of the scanning process, you'll be able to preview the reco-vered data. O&O DiskRecovery Portable supports various picture and text formats for the preview function, including JPEG, BMP, TIFF, TXT.
Using O&O DiskRecovery Portable in an emergency
If O&O DiskRecovery is not already installed on your computer when trouble strikes, the instant installation is ready to help you. All you'll need is a second computer and a removable drive (e.g., USB Stick, external hard disk). Start the installation on the second computer and save the "Instant Installation" on the removable drive. You can then connect this drive to the target computer on which you want to recover data, and run O&O DiskRecovery from there. Doing so will let you avoid a complete installation on the target computer, which in turn could possibly overwrite important sectors of the hard disk that are needed for a restoration.
Whats New:
– Updated support of MP4
– Now supports Microsoft Server 2019
– Signatures: Support of SVGZ
– Signatures: Support of SVG
– Signatures: Support of ODT
– Signatures: Support of ODF
– Signatures: Support of ODG
– Signatures: Support of ODB
– Signatures: Support of ODS
– Signatures: Support of OBK
– Signatures: Support of KDBX
– Signatures: Support of XCF
– Signatures: Support of BLEND
– Signatures: Support of DWG
– Signatures: Support of AUP
– Signatures: Support of OGG
– Signatures: Support of FLAC
– Signatures: Support of AU
– Signatures: Support of AC3
– Improvement of search- and recovery-algorithms
– Signatures: Update of current signatures
Fixed:
– Several UI issues if display scaling > 150%
– Several UI issues when using HD resolution
– Links: Make use of https: instead of http:
Download O&O DiskRecovery Portable