Portable VLC Media Player 3.0.17.4 (x64) Multilingual
VLC Portable is a free and open source cross-platform multimedia player and framework that plays most multimedia files as well as DVDs, Audio CDs, VCDs, and various streaming protocols.
Cleverly organize your media files
On the visual side, the application stays clean, with no shiny buttons or elements to enhance the interface. However, accessing the 'Options' menu gives you the possibility to customize the layout or even completely change the skin with the help of downloadable content.
Regardless of your style choice, it is capable of playing both video and audio files. You can bring up the playlist editor, which can either be docked or left floating around the desktop. Files can be managed from here, with the possibility to simply have desired items dragged over an indicated area.
You can save configurations to play later on, having them combined, music and movies. Additionally, you are able to select one of the available radio stations provided, and it is most likely to even stumble across the one you have your frequency tuned to.
Enhance your video and audio experience
Giving VLC media player a try takes some of your time, having you snoop through every corner for hidden treasures. Each button you press brings up new possibilities. A 12-band equalizer is put at your disposal so that you can carefully adjust frequency sliders to fine-tune sound. You can also make use of one of the available presets, but with no option to save custom configurations.
The case also applies to motion pictures, with adjustments sliders for a decent amount of categories, such as Crop, Colors, Geometry, AtmoLight, and several more. You can easily switch to fullscreen for a clearer view, and there are even a few audio visualization options.
Features:
Fast – Hardware Decoding
VLC has hardware decoding on most platforms. It supports 0-copy on the GPU and can fallback on software when required.
Plays all formats
MPEG-1/2, DivX® (1/2/3/4/5/6), MPEG-4 ASP, XviD, 3ivX D4, H.261, H.263 / H.263i, H.264 / MPEG-4 AVC, Cinepak, Theora, Dirac / VC-2, MJPEG (A/B), WMV 1/2, WMV 3 / WMV-9 / VC-1, Sorenson 1/3, DV, On2 VP3/VP5/VP6, Indeo Video v3 (IV32), Real Video (1/2/3/4).
MPEG Layer 1/2, MP3 – MPEG Layer 3, AAC – MPEG-4 part3, Vorbis, AC3 – A/52, E-AC-3, MLP / TrueHD>3, DTS, WMA 1/2, WMA 3, FLAC, ALAC, Speex, Musepack / MPC, ATRAC 3, Wavpack, Mod, TrueAudio, APE, Real Audio, Alaw/µlaw, AMR (3GPP), MIDI, LPCM, ADPCM, QCELP, DV Audio, QDM2/QDMC, MACE.
DVD, Text files (MicroDVD, SubRIP, SubViewer, SSA1-5, SAMI, VPlayer), Closed captions, Vobsub, Universal Subtitle Format (USF), SVCD / CVD, DVB, OGM, CMML, Kate.
ID3 tags, APEv2, Vorbis comment.
Advanced control
VLC Portable has the most complete feature-set over the video, subtitle synchronisation, video and audio filters.
Advanced formats
Input Media
UDP/RTP Unicast, UDP/RTP Multicast, HTTP / FTP, MMS, TCP/RTP Unicast, DCCP/RTP Unicast, File, DVD Video, Video CD / VCD, SVCD, Audio CD (no DTS-CD), DVB (Satellite, Digital TV, Cable TV), MPEG encoder, Video acquisition.
Input Formats
MPEG (ES,PS,TS,PVA,MP3), AVI, ASF / WMV / WMA, MP4 / MOV / 3GP, OGG / OGM / Annodex, Matroska (MKV), Real, WAV (including DTS), Raw Audio: DTS, AAC, AC3/A52, Raw DV, FLAC, FLV (Flash), MXF, Nut, Standard MIDI / SMF, Creative™ Voice.
Miscellaneous
SAP/SDP announces, Bonjour protocol, Mozilla/Firefox plugin, ActiveX plugin, SVCD Menus, Localization, CD-Text, CDDB CD info, IGMPv3, IPv6, MLDv2, CPU acceleration.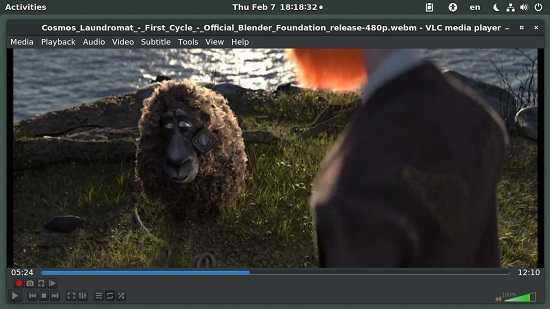 Download VLC Media Player Portable