Portable Apowersoft Watermark Remover 1.4.15.1 Multilingual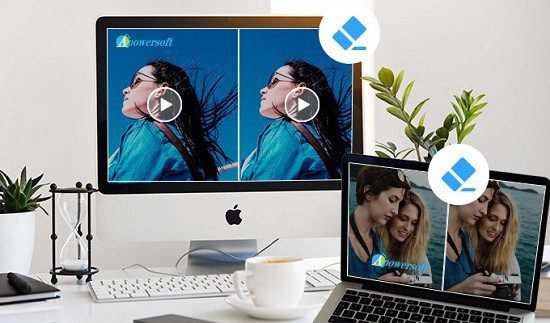 Remove Watermark Simply and Quickly. A stunning watermark remover to help you remove watermarks, logos, dust, scratches and other imperfections from your photo/video. Magically remove watermarks and undesired objects. Freely select any area of the annoying watermarks. Perfectly support batch processing of the watermarks.
Editor-style interface made simple for accessibility and ease-of-use
Working with images into an editing environment most of the times will require the use of brushes and other processing techniques for removing them. This application on the other hand, relies on an automatic removal tool.
All that users need to do is make a selection on the area where the watermark is present. Depending on the complexity of the adjacent features in the image, the software's algorithm will yield a different processing output. Nevertheless, a dedicated brush also allows users to manually adjust the watermark removal.
Remove watermarks automatically, both from images or video files
Offering automatic watermark removal means that even inexperienced users will be able to reach the preferred results quite quickly. But, once more, the accuracy of the resulted images is highly dependent on the image characteristics in the watermark and surrounding areas.
Good news is the fact that the app also supports watermark removal from video files, this way providing users with even more flexibility in terms of file compatibility.
Dealing with watermarks becomes much easier when using this minimalist image editing software
If users are on the lookout for a basic yet competent software solution for removing watermarks and performing minor retouching, both for images and video files, then Apowersoft Watermark Remover could be a good choice. Thanks to an accessible handling and well-balanced features, it manages to provide a good breakdown of the watermark removal process.
One Click to Remove Watermark
– Magically remove watermarks and undesired objects
– Freely select any area of the annoying watermarks
– Perfectly support batch processing of the watermarks
Remove watermark from photo
Remove watermarks, date stamps, and other unwanted elements that appears on your photographs in batch.
Remove watermark from video
Eliminate annoying signatures, logos, or subtitles while maintaining the same format and quality for the output file.
Easy drag-and-drop feature
Allows custom selection of any watermark area on an image/video by drag and drop.
Batch process watermarks
Batch select any unwanted objects and click "Convert" to remove them from your photo/video.
Keep original quality and format
Output file with no difference in the quality or format of the original file.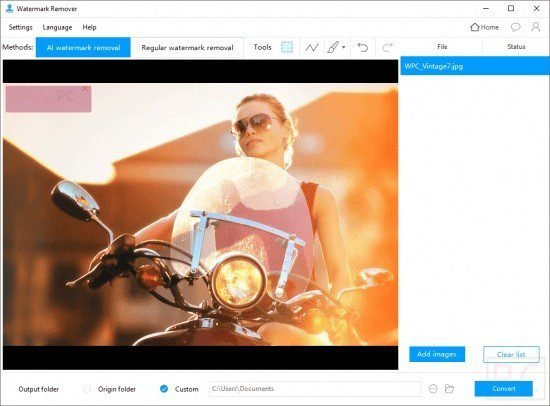 Download Watermark Remover Portable