Portable SoftPerfect WiFi Guard 2.2.1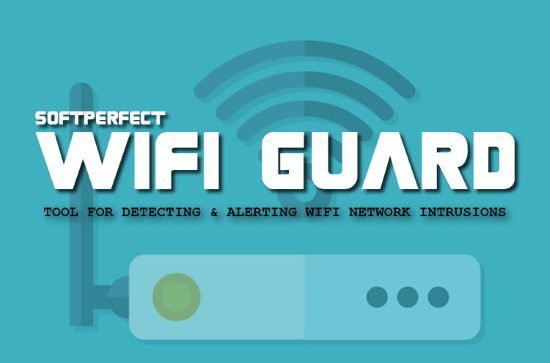 SoftPerfect WiFi Guard Portable is an essential tool for everyone running a small wireless network and striving to keep it safe and secure. Generally, modern Wi-Fi networks are well protected, but there are a number of weaknesses that can compromise your Wi-Fi password; this includes vulnerabilities in encryption and brute force attacks. As a result, someone can gain unauthorised access to your Internet connection and LAN and exploit them while staying unnoticed.
Perhaps, you can say: "No big deal, I have unlimited Internet traffic!", but what about someone reading your personal emails, stealing private information or breaking the law online while using your Internet connection?
Here comes our little application: it will alert you if your network is used without your knowledge. WiFi Guard Portable is a specialised network scanner that runs through your network at set intervals and reports immediately if it has found any new, unknown or unrecognised connected devices that could possibly belong to an intruder.
Whether it's connecting to the public address at the mall or using our private, home network, Wi-Fi is everywhere. Checking who else is also on the same network as you is a bit tough, and accessing router data isn't always possible, plus it can be tough to navigate through those menus.
Software to help you see all the devices on your Wi-Fi address has been developed with this goal in mind: to make life easier when it comes to spotting if any unwanted people are using your network. SoftPerfect WiFi Guard is an intuitive program, designed to keep you informed in that regard.
The scanning will commence right after you start the app
This is a rather simple program, meant to make it more convenient to find out if there's anyone on your Wi-Fi. Upon booting it up, the program will automatically start scanning for the devices that appear on your network, displaying what it finds along the way.
The devices are nicely presented in an easy-to-comprehend list, where their IP and MAC addresses are revealed, along with information about their name, vendor, as well as additional details, if it finds any.
It tells you if there's an unrecognized device
During the scanning process, the program found an anomalous device on our network, and it immediately notified us by displaying a popup. In that popup, the IP and MAC addresses of the device were presented, as well as the mention that it could not be recognized.
What's more, if you want to save a list of the devices that were found on your network by the app, you can use the Export function, capable of saving the scan result as a text file for later.
There's a Rescan option in the Settings, which can automatically look through your network at regular intervals to check for new devices, as well as the possibility to scan up to 32 devices simultaneously.
SoftPerfect WiFi Guard Portable is a simple, but efficient program that notifies you of the devices on your network, helping you uncover if there's an unwanted device draining your bandwidth.
Key features
Pings computers and other network devices and displays those alive.
Detects firewalled computers that do not respond to ping.
Scans your network at a specified interval.
Immediately alerts you if an unknown device is found.
WiFi Guard Portable Release Note:
Added: Instant detection of new devices via system ARP cache.
Added: Configurable data retention setting for purging outdated info.
Added: Support for Windows systems on ARM64 CPUs.
Added: Custom 'Email Sender' field in SMTP settings.
Improved: Database journal changed from WAL to DELETE mode for a better cloud sync.
Improved: Dark Mode appearance on Windows.
Download WiFi Guard Portable