Portable XviD4PSP 8.1.36.0 (x64)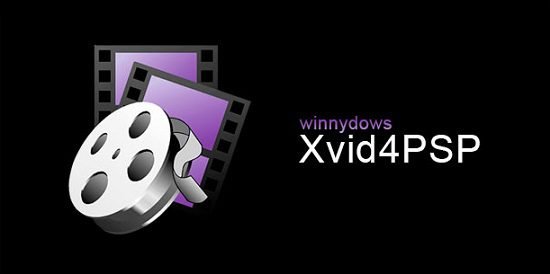 XviD4PSP Portable is a convenient and high quality video and audio conversion program. Completely new version. Independent of system codecs and system components. All included.
Video conversion is not on the agenda for most users, but when the time comes, it's important to have a powerful software solution that can quickly and easily convert one format to another without any quality loss.
This is exactly what XviD4PSP Portable was designed for, but most importantly it supports the most popular formats, including those used by PSP and iPhone devices.
Smart Design
Although XviD4PSP is intended to handle simple tasks such as video conversion, it is the kind of application that caters to both novices and power users. To support this goal, the user interface has been designed to be very easy to use, so you will have no trouble getting used to it.
Configuration Settings
The interesting thing about XviD4PSP is that even inexperienced users can take advantage of its great features by simply selecting the format they want to work with and leaving all other settings unchanged. It still gives great results. On the other hand, more experienced users can play around with the options a bit, changing not only video and audio encoder settings, but also brightness and contrast, applying sharpening effects, adding subtitles to the final video, and more. can.
What's NEW:
The program is completely rewritten in the most modern language – Swift.
Updated all codecs and components.
For Windows systems, the program is based on native MSVC components.
Able to detect and remove Telecine (IVTC).
Speed ​​up DVD opening.
Improved detection of DVD subtitles starting far from the beginning of the disc.

Each filter now runs in a separate thread, which in turn significantly speeds up encoding with a large number of filters.

Improved work with HTTPS sources of meta information.
Added multi-line editing of text fields.
Added support for WEBP images.
Added activation management.
Added noise filter.
Added creation of a video from a sequence of images.
Fixed multi-pass encoding with AV1 codec.
Full support for working with exceptions.
You can now disable updates regardless of the status of the program.
Implemented support for hardware decoding.
Lots of various fixes and additions.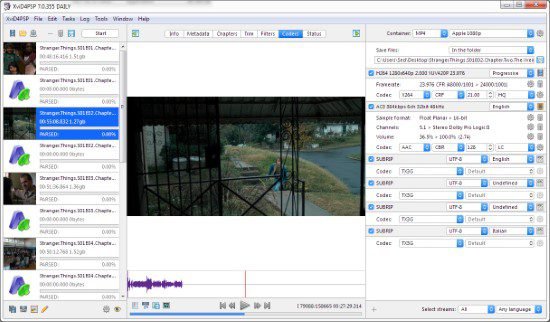 Download XviD4PSP Portable