Portable Glary Malware Hunter Pro 1.161.0.778 Multilingual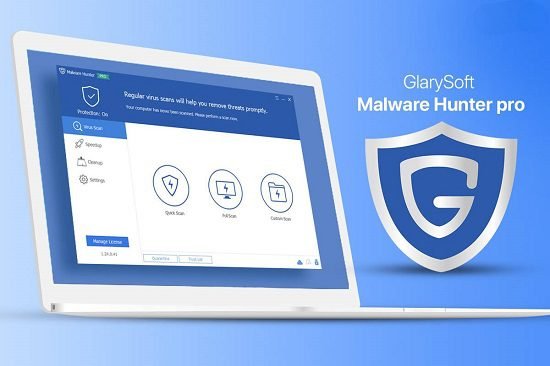 Detects malicious files on your computer and erases dangerous content, allowing you to run on-demand scans of important system areas or specific files. As suggested by its name, Malware Hunter Portable is designed to search and eliminate potentially dangerous files and components on your computer, keeping it free from viruses and other types of threats.
Why Does One Need A Malware Hunter on the System?
In this never-ending tech era, everything is directly as well as indirectly connected to the internet. And as soon as you go online, all of these attackers are ready to give you nightmares. Since you can't depend on service providers totally, you have to take precautions from your end as well. This is where you start looking for malware hunting solutions to surf through the internet easily without becoming a victim.
Things will become a bit difficult when you will start choosing among hundreds of malware hunting solutions. You need to narrow down your research to something concrete, reliable, secure, & promising one. To make things easier & save your time, we have narrowed down our research on the GlarySoft Malware Hunter Pro. Yeah!! This powerful & promising malware hunter can help you erase digital footprints as well as give those attackers a good fight.
Quick, full and custom scans
Upon launch, you are greeted by a simple interface with clear, accessible options. Malware Hunter does not monitor your computer in real time, but it does allow you to run quick, full or custom scans. Therefore, you can use it to analyze certain locations or files you suspect are infected.
Depending on your option and the size of the target location, a scan can take more or less time. In full or quick mode, Malware Hunter targets computer areas that can betray the presence of malware, such as the startup section, the common apps or the system's registry. Once the scan is complete, it displays a short overview where you can check out the number of resolved issues, scanned and infected files, as well as the scan duration. Compressed files are supported.
Create whitelists and blacklists
For your convenience, Malware Hunter is configured to add a new entry in the computer's right-click menu to allow quick file scanning.
To reduce the scanning time, it is possible for you to create so-called 'trust and block' lists. As you might imagine, these lists will contain the location of the files you want Malware Hunter to exclude from scanning or automatically block.
Promises to keep your PC virus-free
Malware Hunter aims to provide an easy to use yet powerful tool as far as computer security is concerned. It offers fast scanning speed and automatic updating of the virus database, so it can handle the newest threats at all times.
-Hyper scan makes you enjoy a faster scanning speed.
-Detect and remove stubborn malware, against potential danger.
-Malware Hunter is an award-winning product that provides comprehensive protection against all types of threats, secures your data, protects your privacy and ensures your PC remains virus-free.
Release Notes:
 Optimized Malware: added support for 'ActiveSpeed' and 'ActualKeylogger'
 Minor GUI improvements
 Minor bug fixes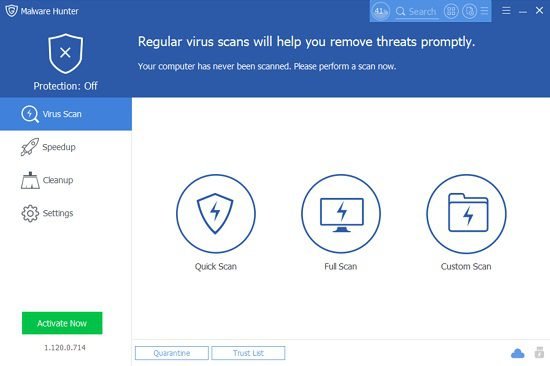 Download Glary Malware Hunter Portable