Portable LightPDF Editor 2.5.2.3 Multilingual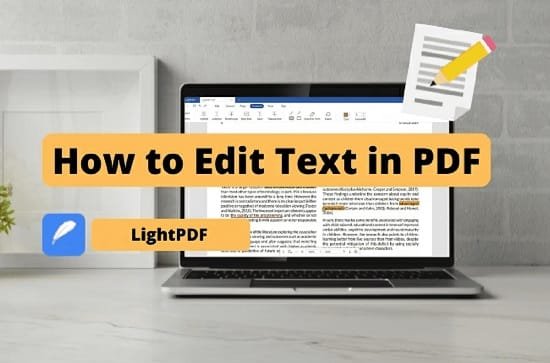 LightPDF Editor Portable, a versatile software solution designed to revolutionize your PDF editing experience. In this article, we will explore the remarkable features and capabilities of LightPDF Editor Portable, enabling you to effortlessly edit, annotate, and convert your PDF documents. With its user-friendly interface and comprehensive set of tools, LightPDF Editor is here to empower you in managing your PDF files with ease.
Streamlined PDF Editing:
LightPDF Editor Portable offers a user-friendly and intuitive interface, making it accessible to both novice and experienced users. With its sleek design and easy-to-navigate layout, you can effortlessly edit your PDF documents without the need for extensive technical knowledge.
Editing Tools:
LightPDF Editor provides a comprehensive range of editing tools to modify and enhance your PDF files. You can easily add, delete, and rearrange pages, ensuring seamless document organization. The software also allows you to insert, replace, and extract text, giving you full control over the content within your PDF documents. Furthermore, you can resize and crop pages, as well as rotate them to align with your desired orientation.
Annotation and Markup Features:
Collaboration and communication are made easy with LightPDF Editor's annotation and markup features. You can add comments, sticky notes, and text boxes to highlight important information or provide feedback. The software also allows you to draw shapes, lines, and arrows, enabling you to emphasize specific areas of your PDF documents. With the ability to underline, strikethrough, and highlight text, you can easily emphasize key points within your documents.
Effortless Conversion:
LightPDF Editor offers seamless conversion capabilities, allowing you to convert your PDF files to various formats such as Word, Excel, PowerPoint, and image files. Whether you need to extract text or images for further editing, or convert your document to a more editable format, LightPDF Editor has got you covered.
Secure and Reliable:
LightPDF Editor ensures the security and integrity of your PDF documents. The software supports password protection, allowing you to encrypt your files and restrict access. You can also add watermarks to your documents for enhanced copyright protection. With LightPDF Editor, you can confidently handle sensitive and confidential information without compromising security.
Cloud Integration:
LightPDF Editor integrates seamlessly with cloud storage services, enabling you to access and edit your PDF documents from anywhere, anytime. You can connect to popular cloud storage platforms such as Google Drive, Dropbox, and OneDrive, ensuring easy file synchronization and collaboration.
LightPDF Editor Portable is a versatile software solution that empowers users to effortlessly edit, annotate, and convert PDF documents. With its user-friendly interface, comprehensive editing tools, annotation features, seamless conversion capabilities, and secure file handling, LightPDF Editor is the go-to solution for individuals and professionals seeking to efficiently manage their PDF files. Experience the power of LightPDF Editor and take control of your PDF editing needs with ease and confidence.
Compact but capable PDF editor, which comes prepared to address a wide range of specific tasks
Featuring a quite lightweight package, this PDF editing software offers a good deal of features for both visualizing and editing PDFs, without complicating the process altogether.
All-in-One PDF Maker, Reader, Editor and Converter
• Convert PDF files to Excel, Word, PowerPoint, images or vice versa
• Edit, OCR, merge, split, compress, create and annotate your PDFs
• Sign, encrypt, remove password and add watermark to PDF
Intuitive PDF Editor
LightPDF features a user-friendly editing experience, and provides text, image, and link modification functions. You can even use it to adjust the text and image layout, change text fonts & colors, and make a beautiful PDF.
Ultimate PDF Reader
This PDF editor provides useful reading features, such as split and scrolling view mode. Annotation and comment tools enable you to highlight and make notes for key points. And it is equipped with bookmark and search features.
High Quality PDF Converter
LightPDF works perfectly as a PDF converter. It supports PDF to Word and other formats, and vice versa. The OCR feature converts scanned PDFs to editable formats without harm to quality, text, or page design.
Essential PDF Software
Many other practical PDF tools are included to help you boost productivity in document management. It supports filling and creating PDF forms, protecting, merging, compressing, printing PDFs, and more.
Download LightPDF Editor Portable