Portable SketchUp Pro 2021 v21.1.332.0 (x64) Multilingual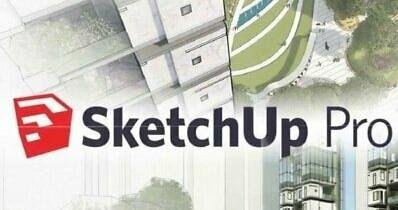 SketchUp Pro Portable is useful from the earliest stages of design to the end of construction. Programming, diagramming, design development, detailing, documentation, RFIs—wherever you need drawings, you need SketchUp Pro.
SketchUp Pro
The SketchUp you know and love… and so much more.
3D modeling for professionals? We've got you.
A great mix of our classic desktop software, our shiny new SketchUp for Web modeler, and all sorts of things you've been asking for over the years — including the ability to publish, share, and store projects in the cloud with Trimble Connect.
Tools for your 3D modeling toolbox:
SketchUp Pro for Desktop
Fast, easy 3D modeling for anything you can imagine.
SketchUp for Web
Our powerful web modeler, with all the features you need to turn your designs into real things.
Unlimited cloud storage
Share, collaborate, and store your projects in the cloud. Gain flexibility and peace of mind.
2D design documentation
Create scaled drawing sets in 2D with LayOut.
VR model viewing
Wow your clients with a walkthrough of their project on Microsoft HoloLens, HTC Vive, or Oculus, on your phone or tablet.
Features that make your projects yours
Make your project look like only you can with custom Styles, Materials, and Outliner. And, make that work smooth and easy with Dynamic Components.
What's New:
SketchUp Release Notes
Fixed a security vulnerability.
Fixed issue when double clicking on tag add button caused a crash.
Fixed issue where assigning two objects that are on different tags, to a non-existent tag, causes a crash.
Fixed issue where installation of extensions with submenus could cause a crash.
Fixed issue where using the Follow Me tool on a reversed face could cause a crash.
LayOut Release Notes
(Win) Fixed an issue where indented text would result in incorrect font height in a PDF export.
SketchUp API Release Notes
Fixed issue with global SketchUp object in HtmlDialogs.
Fix YARD documentation bugs.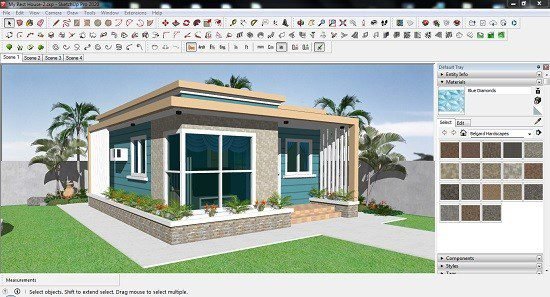 Download SketchUp Portable