Portable Total Uninstaller 3.20.9.1703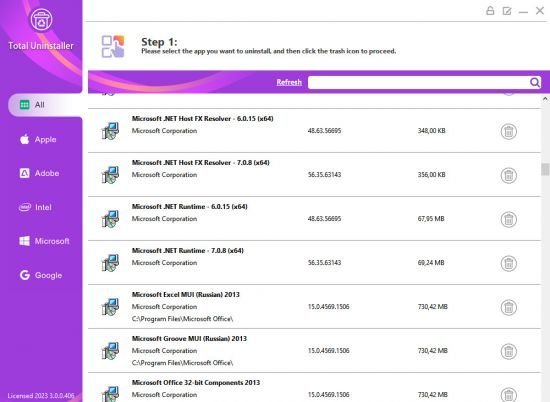 Total Uninstaller Portable is a third party uninstall tool developed by Ideakee, it is a Windows based app that available for many different Windows operating system, and capable of dealing with different types of program removal on the computer. It claims to provide the most effective and easiest way to uninstall unwanted software on the PC.
Totally scan for traces, files and registries of specific program.
When you select a program to remove on the removal tool and click on the Scan button, all of its components, files and the registries which usually neglected by the other way of removal will be scanned out on the computer.
Remove the program automatically
Total Uninstaller Portable provides an automatic removal process, people can finish a program removal with a few clicks, and no more other manual removal steps to be required, the whole program removal can be completed in 1-2 minutes generally.
Scan for leftovers and remove them completely
Additional leftovers scan and removal features are provided by Total Uninstaller Portable, when the standard removal of the program is finished, you can make use of the uninstaller to check all of leftovers on the computer, and remove them thoroughly via using the attached removing feature.
Scan and forcibly delete particular folder
When a particular program cannot found and available on the removing window, you can choose to remove all of contents in its installation folder via the "Not listed above?", through which you can clean out all of content in the folder and get rid of the program on PC.
Download Total Uninstaller Portable Software
Uploadrar – 4.7 MB
Hexupload – 4.7 MB