Portable UltraISO Premium Edition 9.7.6.3860 Multilingual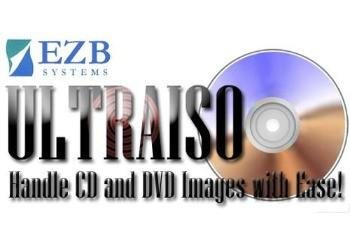 UltraISO Portable is a CD/DVD image file creating/editing/converting tool , it can directly edit the CD/DVD image file and extract files and folders from it, as well as directly make ISO files from your CD/DVD drive or hard disk. At the same time, you can maintain the ISO bootable information, thus creating your own bootable CDs and DVDs. You now have the power to make and edit your own ISO files, and then burn them to CD or DVD for your own needs.
UltraISO Portable is in sole possession of the intellectualized ISO document format analyzer, it can process at the present time almost all types of image files, including ISO and BIN, it may even support new image files which are yet to be created. UltraISO can open these image files, directly extract files and folders, edit it and convert other image files to the standard ISO format.
UltraISO Portable uses the double window unification user contact interface, you have the choice to only use the quick buttons and/or the mouse Drag & Drops, you can handle any CD/DVD image file easily.
The need for ISO files, at this point, is at an all-time high, especially since CDs and DVDs are not that relevant anymore. Thus, an app that can take care of ISO files has become an important addition to most software lists out there. UltraISO Portable is one possible solution out of a sea of similar programs. Create, edit, mount or unpack ISO files, dealing with this particular format as you need or see fit.
At its core, UltraISO is designed to work with ISO files, which are a digital representation of an optical disc. ISO files are commonly used for storing and distributing software, games, operating systems, and other large files. UltraISO enables users to create ISO files from CD/DVD-ROMs, hard disk files, and even folders on their computer. This functionality is particularly useful for backing up important data or creating bootable discs.
One of the standout features of UltraISO is its ability to edit ISO files. With this software, users can extract files and folders from an existing ISO image, add new files or folders to an existing ISO, and even delete unwanted files. This flexibility makes it easy to customize ISO files according to specific needs. Furthermore, UltraISO allows users to convert between different image file formats, such as ISO, BIN, and NRG, providing compatibility across various platforms and devices.
UltraISO's user-friendly interface is designed to make navigation and file management a breeze. The software offers a dual-panel layout, enabling users to view and manipulate files within an ISO image with ease. The left panel displays the file structure, while the right panel provides a detailed view of the selected file. This layout allows for quick and efficient navigation, making it simple to locate and modify files within the ISO image.
In addition to its core functionality, UltraISO offers a range of advanced features that enhance the user experience. One such feature is the ability to create a bootable USB drive from an ISO image. This is particularly useful for installing operating systems or running diagnostic tools on computers without an optical drive. UltraISO also includes a built-in ISO image burner, enabling users to create physical copies of ISO files on CD/DVDs.
Another noteworthy feature of UltraISO is its support for virtual drives. This allows users to mount ISO files as virtual drives, essentially creating a virtual CD/DVD-ROM on their computer. With this feature, users can access the contents of an ISO image without the need for physical media, providing convenience and flexibility. UltraISO also supports up to 8 virtual drives simultaneously, allowing for seamless multitasking.
Security is a top priority for UltraISO, and the software includes advanced encryption and password protection features. Users can encrypt ISO files using various encryption algorithms, ensuring the confidentiality and integrity of sensitive data. Additionally, UltraISO allows users to set passwords for ISO files, preventing unauthorized access and providing an extra layer of security.
UltraISO is constantly updated to meet the evolving needs of its users. The software is compatible with a wide range of Windows operating systems, including Windows 11, 10, 8, 7, Vista, and XP. Regular updates ensure compatibility with the latest hardware and software advancements, providing a smooth and reliable experience for users.
In conclusion, UltraISO Portable is a powerful and feature-rich software that enables users to create, edit, and manage ISO image files with ease. Its intuitive interface, extensive range of features, and commitment to security make it an indispensable tool for professionals and enthusiasts alike. Whether you need to create a backup of important data, customize an ISO file, or create a bootable USB drive, UltraISO is the go-to software for all your ISO image needs.
Other useful features
Apart from the usual palette of options, UltraISO Premium Edition can help users create Audio CD Images for use with car stereos if need be. It can also extract boot sectors from your HDD drive. It can act as a backup if it later becomes corrupt. The same can be done with boot files for CD/DVDs. Creating a multi-boot CD/DVD is also an option. If you're uncertain of the contents of a specific CD/DVD or ISO image, the app can help you verify checksums. It also works with the ISZ format if you need it.
UltraISO Premium Edition might not give the impression of a really premium app, but as far as it acts, it could easily be cataloged as such. Thus, if you need to work with ISO files, this choice is as good as most other known programs. Depending on what you're looking for, some of the extra features might or might not be of importance to you.
Here are some key features of "UltraISO Premium Edition":
· Can directly edit the ISO image file.
· Can directly extract files and folder from ISO image file
· Can add / delete /create new directory /rename ISO file image content.
· Can make ISO file from hard disk document.
· Can create CD image from CD/DVD-ROM, maintain bootable information.
· Can process the compact disc boot information, you can directly add/remove/extract boot image of the ISO image.
· Supports nearly all known CD image file formats (.ISO, .BIN, .IMG, .CIF, .NRG, .BWI and so on) , and converts them to the standard ISO form image.
· May directly set the file/folder to hidden attribute
· Supports ISO 9660 Level1/2/3 and Joliet extension
· Automatically optimizes the ISO image file structure, saves the CD space.
· Supports the shell document type integration, Open Image files through double clicking them or the Right Click menu of the mouse with the open dialog.
· The double window user interface is extremely convenient to use.
· There are rich add-on tools, you can create ALL in 1 bootable compact discs, CD image file management, even the virtual CD/DVD drive , those functions are really powerful.
UltraISO Portable Release Note
New 'AutoSplit' feature, can write bootable UEFI USB disk from Windows 10 ISO
Supports creating UDF ISO images with ultra large single files (above 200GB)
Supports virtual drives of Daemon-tools Pro 8
Updates to LameEncoder 3.10
Some minor improvements and bug fixes
Download UltraISO Portable