Portable CyberLink ColorDirector Ultra 2024 v12.0.3523.11 (x64)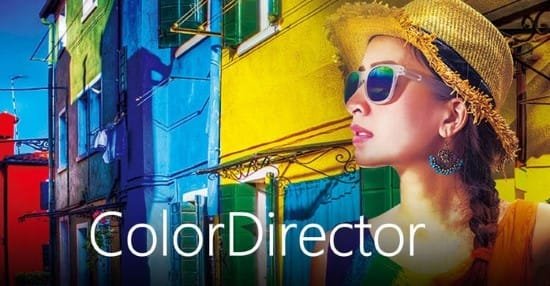 CyberLink ColorDirector Ultra Portable is a cutting-edge video color grading software that provides users with a comprehensive set of tools to enhance and manipulate the colors in their videos. This portable version offers all the features of the full desktop application in a compact, lightweight, and highly efficient package, making it an ideal solution for on-the-go professionals and videographers.
When it comes to professional video color grading, CyberLink ColorDirector Ultra Portable is a game-changer. Packed with a comprehensive set of advanced color grading tools, intuitive user interface, and support for HDR video, this portable software is a must-have for professionals and videographers who require powerful color grading capabilities on the go. With its seamless integration with other CyberLink video editing products and optimized performance, ColorDirector Ultra Portable offers a complete solution for achieving stunning and vibrant colors in videos.
Key Features:
Professional Color Grading Tools: CyberLink ColorDirector Ultra Portable offers a wide range of professional-grade color grading tools, including color wheels, tone curves, and advanced color matching, allowing users to achieve the perfect look for their videos.
Intuitive User Interface: The software features an intuitive and user-friendly interface that makes it easy for users to navigate and access its powerful tools, ensuring a seamless and efficient workflow.
HDR Video Support: With support for High Dynamic Range (HDR) video, ColorDirector Ultra Portable allows users to work with the latest video technologies, ensuring that their videos look stunning on HDR displays.
Color Presets and LUTs: The software comes with a variety of built-in color presets and Look-Up Tables (LUTs) that users can apply to their videos for quick and professional color grading results.
Motion Tracking and Selection Masks: ColorDirector Ultra Portable includes advanced motion tracking and selection mask tools, enabling users to isolate and manipulate specific areas of their videos for precise color adjustments.
Seamless Integration: The software seamlessly integrates with other CyberLink video editing products, such as PowerDirector and ActionDirector, allowing for a smooth and efficient workflow when editing and color grading videos.
Performance and Portability: CyberLink ColorDirector Ultra Portable is optimized for performance and portability, allowing users to edit and grade videos efficiently on the go, without compromising on quality.
Extra Features:
Illuminate Your Footage
Go beyond color correction with realistic simulations of light, sparkles, or lens flares.
– Bokeh
– Light Hits
– Glow
– Sparkle
– Lens Flare
– Light Leak
Stylize Visuals
Give your footage an authentic "aged" look. Draw focus or simulate signal loss for an instant Hollywood-esque look.
– Grain
– Glitch
– Blur
– Vignette
– HDR
Color Splash
Isolate a color and adjust intensity to stylize your footage.
Split Tone
Adjust highlights, mid-tones, and shadows to achieve image balance and consistent style.
Craft a Consistent, Studio-Quality Look
Import and export Lookup Tables (LUTs) to change the mood and give your footage a cinematic contrast.
Match Anything
Automatically color match the grade from any reference video for a consistent look across multiple shots.
Professional Scopes
Eliminate the guesswork with tools to measure and evaluate color in an image. Be confident in your edits and ensure uniformity among shots.
– Histogram
– RGB Parades
– Waveform
Achieve Dynamic Grades With Keyframes
Manipulate colors, customize presets, and control the intensity of your effects.
AI Powered Motion Tracking
Track objects in your videos for targeted color grading.
Green Screen Maker
Turn any background or object into a customizable green screen.
In conclusion, CyberLink ColorDirector Ultra Portable is a top-of-the-line solution for video color grading, offering a wide array of professional-grade tools, intuitive interface, and support for the latest video technologies. Whether you're a professional videographer or an enthusiast, this portable software empowers you to take your video color grading to the next level, ensuring that your videos look visually stunning and captivating.

Download ColorDirector Ultra Portable