Portable GOM Cam 2.0.28.25 (x64) Multilingual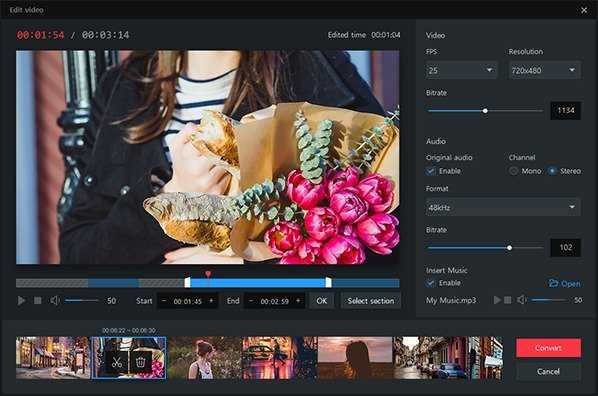 GOM Cam Portable – Record online courses. Smart Video Recorder. Try a video recording program, GOM Cam for free which enables to record everything on your computer screen such as YouTube recording, gameplay recording, and online class recording.
As we are sure you already know, most OSes do not bundle default applications for screen capturing. Therefore, if you want to record your on-screen activity, you have no choice but to turn to specialized, third-party apps.
Created by the development team behind the famous GOM Player, GOM Cam is a versatile, novice-accessible and feature-packed utility that allows you to capture screenshots in a wide variety of ways and record your screen activity, webcam feed or in-game action, as well as share them to Facebook, YouTube and Google Drive.
Easy to install and to get started with
Subsequent to a typical installation process and upon first launching the utility, you are met by a compact main window and a black-themed, modern-looking user interface.
Basically, the main window is the place where all your recordings or screenshots will be displayed. From the left-sided toolbar, you can effortlessly access the app's three main and self-explanatory recording modes, namely Screen, Webcam, Image, Game and Lecture. As indicated by their names, their role is to hep you capture video footage from a single webcam or multiple ones and, of course, record epic gaming sessions.
This said, the firstly mentioned recording mode is the one you will certainly be most interested in. Upon selection, you are provided with an intuitive selection tool that allows you to crop or select portions of your screen in which the recordings will take place. Depending on your project, you can take simple screenshots, use the Draw function to highlight various elements or add special effects (art, text or other images).
Record your on-screen activity with the help of this versatile app
Your selection will then be wrapped around a thin-framed window on top of which you will notice a minimalist toolbar. This is probably the best time to point out just how usable and user-orientated this app really is.
To prove this point, you can move the previously mentioned recording window by grabbing the top toolbar until it perfectly suits your needs and, even better, you can resize it at will, in case you didn't get the dimensions right from the start. Take note that you can edit the videos or GIFs s you take right away by adding background music, for instance.
Provides you with an interesting selection of tools for enhancing your recordings
Once the target area has been defined, you can start video-recording your activity, instantly capture screenshots, annotate your recordings with the help of some intuitive drawing tools and even schedule recordings.
The toolbar provides you with quick access to yet another useful feature that allows you to add certain effects to your recordings. For example, you can add your webcam feed within your actual recording, as well as add custom text and image watermarks. Regardless of whether you make a recording or a snapshot, you can set tags so that you find them faster later on.
A comprehensive, yet easy to use app that simplifies screen recording
To conclude, GOM Cam is a comprehensive and very versatile piece of software for capturing your screen activity. With a user-friendly and modern-looking interface, a set of efficient and very intuitive tools and fast sharing options, this utility really ticks all the right boxes and can surely be used by a wide array of users, regardless of their computer experience.
All in One Video Editor & Screen Recorder
It is a capture program that supports video editing features such as trimming a video and inserting music, which make it much easier creating online class videos.
Everything about Recording, from Gameplay to Online Classes
Try a video recording program, GOM Cam for free which enables to record everything on your computer screen such as YouTube recording, gameplay recording, and online class recording.
Easy File Management with Thumbnail View and Tag Search
Files such as recorded videos and captured images are saved as thumbnails and easily searched with tags.
GOM Cam, Favorite Tool of Teachers, Students, and YouTubers
Easy to create online lectures and other video content with a drawing option on the screen during video recording.
Video Recorder Even Supporting Audio Extraction
The audio in a recorded video can be extracted and saved as a MP3 file with the feature of audio extraction after video recording.
Download GOM Cam Portable