Portable Macrium Reflect Technician's 7.3.5758 (x64)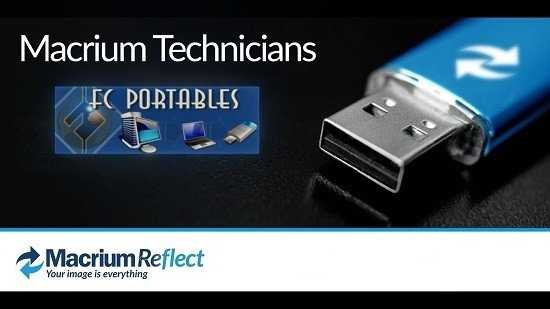 Macrium Reflect Portable – Image based backup and disaster recovery solutions have taken another big step forward in speed, simplicity and power. Our entire focus is helping organisations protect business critical data and systems, without fuss and budget breaking costs.
With a Macrium Reflect Technician's License, IT maintenance and support engineers can put the power of Macrium Reflect's backup engine in their pocket – on a USB stick.
This is useful because it gives engineers the ability to use Macrium Reflect without having to install it on a target workstation or server. Reflect can simply be run from a USB stick.
With a bootable rescue environment included, the Technician's License also makes it possible to repair and restore computers that won't boot.
Powerful
With a Technician's License you can add Macrium Reflect to a USB stick and carry the power of its backup engine in your pocket.
Reliable
Perform maintenance and provide technical support with confidence by backing up data without ever installing Macrium on target machines.
Effective
By combining portability with reliability, you can ensure that users can get back to using their equipment quickly.
Solution highlights:
– New Backup Engine: Incremental and differential images up to 60 times faster
– Instant virtual booting of backup images: instantly create, start and manage Microsoft Hyper-V virtual machines
– Ultra-fast Live imaging of windows systems, physical and virtual
– Restore images to dissimilar hardware using Macrium ReDeploy
– Greatly simplified administration including pre-defined Backup Plans for popular backup strategies
– Fully featured file and folder level backup and recovery
– Updated support for all the latest Windows Operating Systems and disk formats
Macrium Reflect 7 Features:
– Backup your entire PC to a single compressed image file.
– Backup files and folders to a single compressed archive file.
– Recover partitions and entire disk images with just a few clicks of your mouse
– Dynamic disk support
– MBR and GPT disk support
– Restore images to dissimilar hardware using Macrium ReDeploy
Download Macrium Reflect Technician's Portable
Download – 13.6 MB
Mirror – 13.6 MB
WinPE