Portable SoftPerfect Network Scanner 8.1.5 Multilingual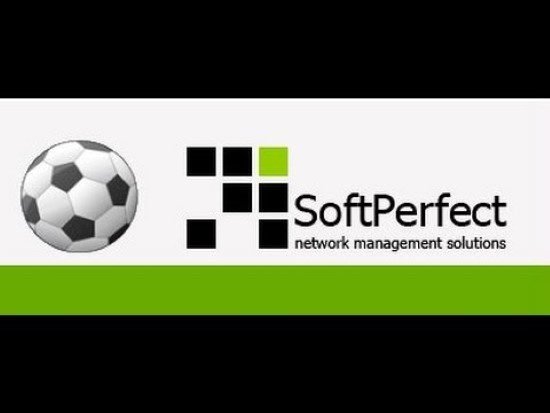 This fast, highly configurable IPv4/IPv6 scanner can streamline many of your network support procedures. Its well-designed interface, light weight and portability coupled with an extensive range of options and advanced features make SoftPerfect Network Scanner Portable an invaluable tool, whether you are a professional system administrator, someone providing occasional network maintenance, or a general user interested in computer security.
Knowing your network is a pretty important task if you're an administrator, so checking computers' security every once in a while is a must. That's why a tool like SoftPerfect Network Scanner Portable might become a very handy tool on your machine, as it's able to scan the LAN, look for shared resources and many more.
The interface of SoftPerfect Network Scanner is very clean and user friendly, but it hides so many great things that it will take a couple of minutes until you discover and get acquainted with them all.
The scanning process is pretty intuitive, so the only thing you need to do is to input the range of IPs you wish to scan. Afterwards, you can not only open computers, but also send messages, initiate a remote showdown operation, send wake-on-LAN signal or start a DHCP or UPnP Device Discovery.
SoftPerfect Network Scanner does a great thing when it comes to handling computer resources, so the machine won't be slowed down even when doing long scans, as we found out during our tests.
The settings menu is quite rich in options and enables you to configure every feature of the application, so SoftPerfect Network Scanner is indeed a highly-customizable product.
All things considered, it's safe to say that SoftPerfect Network Scanner is certainly one of the best tools in its category. Thanks to a solid feature pack and highly customizable functions, this software earns a high spot on the list of recommendations.
SoftPerfect Network Scanner Portable can ping computers, scan ports, discover shared folders and retrieve practically any information about network devices via WMI, SNMP, HTTP, SSH and PowerShell. It also scans for remote services, registry, files and performance counters; offers flexible filtering and display options and exports NetScan results to a variety of formats from XML to JSON.
Key features
Fully supports both IPv4 and IPv6 discovery.
Performs a ping sweep and displays live devices.
Detects hardware MAC-addresses, even across routers.
Discovers writable and hidden shared folders.
Detects internal and external IP addresses.
Retrieves any system information via WMI, remote registry, file system and service manager.
Scans for listening TCP ports, some UDP and SNMP services.
Retrieves currently logged-on users, configured user accounts, uptime, etc.
Supports remote SSH, PowerShell and VBScript command execution.
Launches external third party applications.
Supports Wake-On-LAN, remote shutdown and sending network messages.
Exports results to HTML, XML, JSON, CSV and TXT.
Integrates with Nmap for OS discovery, vulnerability tests, and much more.
Can be run from a USB flash drive without installation.
What's new in Network Scanner Portable
Added: custom regular expression patterns for matching and highlighting the data displayed in columns.
Added: the ability to set and clear custom row highlighting for faster distinguishing of important information displayed in rows.
Added: credentials tags for efficient identification and use of saved credentials within scripts and in external applications.
Improved: redesigned credential manager, with added columns and sorting functionality.
Improved: Network Scanner EXE files are now dynamically based, which ensures their compatibility with Data Execution Prevention (DEP).
Fixed: index of bounds error and subsequent crash that occurred at re-scanning of a single column.
Fixed: incorrect MAC addresses that were displayed when scanning external subnets.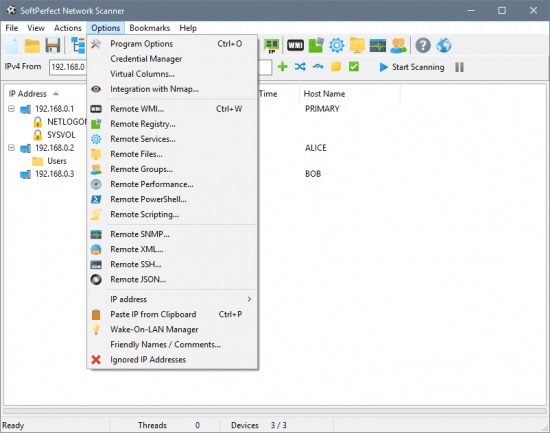 Download Network Scanner Portable