Portable Perfectly Clear Video 4.5.0.2559 (x64)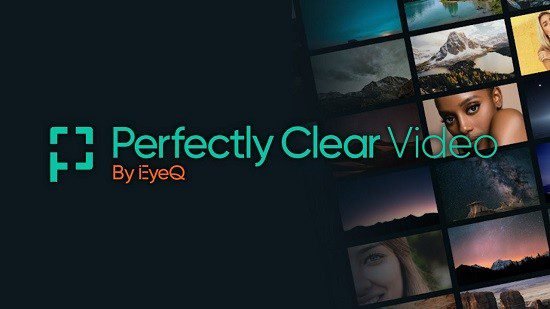 Say goodbye to camera limitations and bad lighting. Open the possibilities of using AI enhanced video in your business. Perfectly Clear Video Portable's video enhancement technology is revolutionizing the industry by using artificial intelligence to increase the quality of your video frame by frame.
EyeQ's Perfectly Clear Video uses artificial intelligence to automatically enhance videos in real time and offers a new way to combat limitations businesses face such as low-quality cameras, bad lighting and complex editing sliders. It automatically applies the same types of adjustments that professional retouchers would do and can be integrated directly into any video pipeline. Watch the video technology enhancement in action.
Perfectly Clear Video Portable is a cutting-edge video enhancement software that utilizes advanced AI algorithms to improve the clarity, color accuracy, and overall quality of video content. Whether you're a professional videographer, a vlogger, or just an enthusiast looking to enhance your home videos, Perfectly Clear Video offers a range of powerful tools that will take your footage to the next level.
One of the key features of Perfectly Clear Video Portable is its ability to automatically analyze and correct a wide range of common video problems. This includes issues such as poor lighting, white balance inconsistencies, unwanted noise, and more. Using complex machine learning algorithms, Perfectly Clear Video can quickly identify these issues and apply precise adjustments to ensure your video looks its best.
But Perfectly Clear Video isn't just about fixing problems – it also offers a range of creative tools that allow you to add your own unique style to your videos. One such tool is the Beautify feature, which leverages AI-powered facial recognition to automatically detect and enhance human faces in your footage. With Beautify, you can smooth out wrinkles, reduce blemishes, and even brighten teeth for a Hollywood-style look.
Another powerful feature of Perfectly Clear Video is its Color Grading tool, which allows you to manually adjust the colors in your footage to achieve the perfect look. With a range of presets to choose from, as well as the ability to create your own custom color profiles, you can easily fine-tune the colors in your video to match your personal style or brand.
Of course, all of these advanced features would be useless if they were difficult to use. Thankfully, Perfectly Clear Video has been designed with ease-of-use in mind. The software's intuitive interface makes it easy to navigate through all of the different tools and settings, while the built-in tutorial system provides helpful guidance every step of the way.
In addition to its standalone desktop application, Perfectly Clear Video also offers a range of plugins for popular video editing software such as Adobe Premiere Pro, Final Cut Pro X, and Avid Media Composer. These plugins allow you to seamlessly integrate Perfectly Clear Video into your existing workflow, making it easier than ever to enhance your video content.
But what really sets Perfectly Clear Video apart from other video enhancement tools is its focus on quality. Unlike some other software that can produce overly-processed or artificial-looking results, Perfectly Clear Video's advanced algorithms are specifically designed to preserve the natural look and feel of your footage. The end result is video content that looks clean, clear, and professional-grade.
In conclusion, Perfectly Clear Video Portable is a must-have tool for anyone looking to take their video content to the next level. With its advanced AI algorithms, powerful tools, and user-friendly interface, this software makes it easy to enhance your videos in a way that feels natural and true-to-life. Whether you're a professional videographer or just someone who loves creating videos, Perfectly Clear Video is an investment that will pay off in stunning, high-quality content.
Implement AI video enhancement anywhere
No matter what industry you're in, businesses have one thing in common when it comes to video: it can be a challenge. The quality of video has always been reliant on lighting, until now.
Perfectly Clear Video Portable is an automatic video enhancement solution that can be implemented wherever you need it. This groundbreaking technology can be used in real time or on pre recorded videos. Whether you're looking to put video quality enhancement in your app or directly into a phone, you can with this AI video enhancer. We created Perfectly Clear Video so you can use video anywhere, any way.
What makes our AI video enhancement unique?
The AI video enhancer system uses deep learning video enhancement to reproduce the corrections that professional manual editors made. The AI technology imitates light to locally light up specific areas of the shot and adds other corrections such as color vibrancy and tint correction. These corrections are then applied to the video, resulting in an AI-enhanced video that mimics professional work.
Bye tedious editing, hello automatic!
This technology was built for your business to license to your customers. Consumers no longer have to worry about how to color grade or adjust— they just use the slider bar or an automatic button. Our AI video enhancer is simple— we make video look its best, automatically.
The launch of the technology is certainly timely. Due to the pandemic and with customers interested in engaging more with video content, industry observers suggest the amount of video creation and consumption has increased massively. Wistia, an industry leader in video hosting and sharing with customers in 50 countries, has reported 120 percent increases in both the creation and the consumption of video in the past year based on real user data generated from their global platform.
"The EyeQ team is very excited about unveiling our video enhancement technology at this time. Whether you're a phone OEM, an application developer, or a webcam or video conference provider, Perfectly Clear Video delivers a powerful performance to enhance your video and amaze your customers," said Brad Malcolm, EyeQ's co-founder and CEO.
"We've earned a leadership position in automatic image correction as we currently correct over 138 million photos per day for clients worldwide. We knew we could leverage the correction suite that we've developed to expand our reach into video enhancement and do so while the marketplace has a growing appetite for such enhancements. It's time to say goodbye to video calls where our face is too dark to be seen because we're sitting in front of a window or a blue sky!"
Perfectly Clear Video Portable uses machine learning to reproduce accurate and lifelike results which improves video quality in the following ways:
Providing light and color correction
Adding accurate color vibrancy
Removing tint
Powerfully recovering highlights
Creating better contour, depth and color tone on faces
Vividly enhancing skies and foliage
Providing an exceptional exposure correction on any backlit videos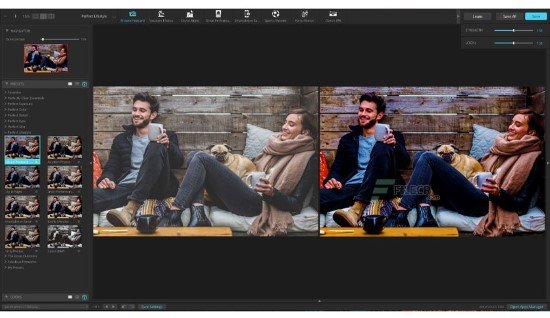 Download Perfectly Clear Video Portable