Portable Prosoft Data Rescue 6.0.2 (x64)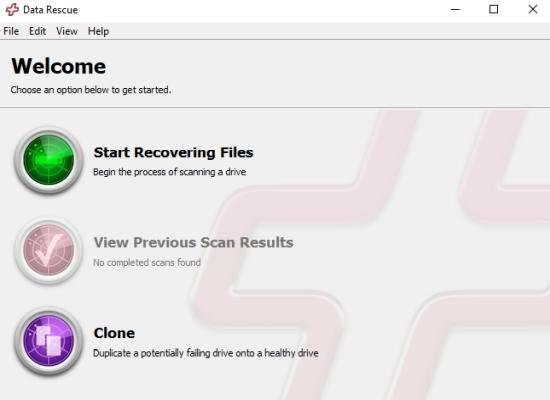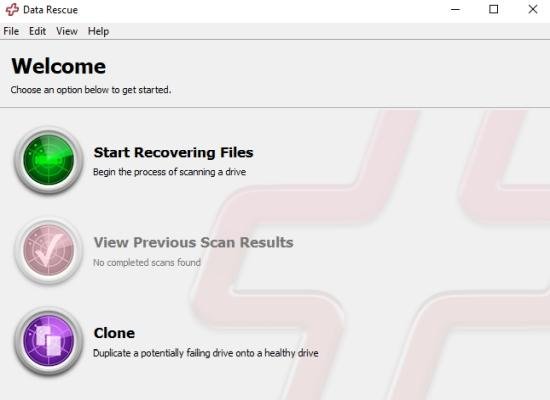 Award-Winning Data Recovery Software For PCs. Data Rescue Portable is the #1 Rated Gold Award Winner for PC Recovery Software by TopTenReviews, Editor's Choice by PC Magazine and has a 5 star rating at Amazon.
Recovery of Deleted Data from Any Devices! Recovery of files deleted from USB stick, hard drive or memory card is a highly demanded and expensive service. Lost data are often extremely important, and a user is ready to bear any costs to restore them. But is it really necessary to contact specialists for help?
With modern software solutions, even inexperienced users can handle the task by their own! What we offer is a new software, DataRescueProfessional – a powerful, fast and efficient tool designed to recover deleted files. And you don't need to have any special knowledge to use it! DataRescueProfessional easily finds and recovers files you need, but have lost for a variety of reasons. This is your emergency service ready to do all you need just with click of Next button.
Main software functions are:
Recovery of files deleted after the recycle bin was emptied.
Full disk scanning. Recognizing over 3,500 file types! It is much more than in other software products.
Searching for files through disk image, searching for files in other files.
Copying files from damaged disks. If your DVD or CD has scratches, copying files with standard tools often results in read error. Our software can bypass this obstacle and continues copying in spite of disk damage.
Additional software capabilities are:
File recovery from any devices that Windows OS recognizes as disk (USB sticks, hard drives, telephones, cameras, players).
Support of main file systems: NTFS, FAT-12, Fat-16, FAT-32, ex-FAT.
Support of operations with disks' hidden partitions, as well as disks with no file system that Windows OS is unable to process.
In any mode the software can work with damaged disks (physical damages, bad sectors, e.g., after fall or impact).
You can look through the found files both in the tree view and broken down by types.
Nice extras include:
User-friendly file preview: before recovery, you can view the files (photos as images).
You can open any file in hexadecimal view, as well as the entire disk.
Easy-to-use statistics on found files.
User-friendly file search: you can search by name, by dates the files were modified or created, by size or attributes.
Recoverable Devices:
– Mac and Windows Systems
– USB Drives
– Memory Cards
– RAID
– Hard Disk Drives
– Solid State Drives
– Thunderbolt Drives
– FireWire Drives
Make data recovery easy with our…
– New, intuitive, user interface
– Mac and PC cross-compatibility
– Greater file search criteria
– Faster scan and recovery speeds
Improved RAID Recovery
Automatically determine a set of RAID configurations.
Duplicate File Recognition
Save storage space by excluding duplicate files from your recovery.
Advanced Recover Options
Control how your recovery handles duplicate files and existing folders.
Email Notifications
Get email updates about your current or completed scans.
View Raw Drive and File Data
View files from your scan prior to recovering them in our new hex previewer.
Additional Standalone Tools
Improve file removal security with Secure Erase or easily identify your drive order with Number Sector.
What's New:
• Modern user interface style for Windows Vista and later
• Add WebViewer navigation (Back|Forward|Reload toolbar)
• Update embedded IE engine; disable Script Error popups
• Show drive and partition IDs in "APFS Container" label
• Autodetect UTF from BOM in Preview; support .yaml/.yml
• Fix "Enable Full Disk Access" window on Recovery Drive
• Reduce Recovery Drive size (exclude InstallerSandboxes)
• Set "Data Rescue" volume icon in Create Recovery Drive
• Use NTFS extra records for more accurate Modified Time
• Release init memory in CBR, DMG, FM, HFS, RAID modules e
Download Data Rescue Portable Software
Uploadrar – 19.1 MB
Hexupload – 19.1 MB