Portable GiliSoft Video Watermark Master 8.5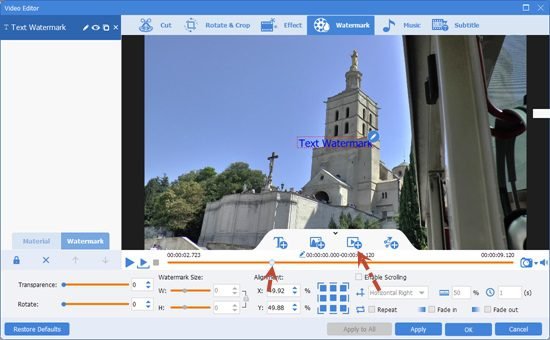 Video Watermark Master Portable is a great choice if you have a very good video but it is spoiled by watermarks and timestamps as it has the ability to remove text overlays and logos from your video. Use this video watermarker to remove unwanted subtitles and text overlays as well as watermarks from your videos in seconds. No more wondering how to remove watermarks from videos without leaving traces.
Video Watermark Master Portable uses a unique feature that allows users to quickly identify parts of a video that contain logos. This feature is very easy to use and generally requires no prior knowledge. You can also select files or folders to load, isolate specific areas for editing, and see the effect before saving the resulting output.
Features of GiliSoft Video Watermark Master Portable
Some videos have multiple watermarks that appear in different durations or the same duration. You can use this tool to remove watermarks in batches.
This tool is also useful for batch processing videos if you have many videos (even in different video formats) that need to be watermarked.
Video Watermark Remover can read almost all popular video formats, such as H265 video format and other formats from the internet.
No need to worry about the watermarked video format, the original video format will be kept after removing the watermark from the video. A text watermark is a very effective way of declaring ownership of these videos.
This tool helps you insert text/words (date, author name, copyright information, copyright symbol, etc.) into your video.
Download Video Watermark Master Portable