Portable WinISO 7.1.1.8357 (x64) Multilingual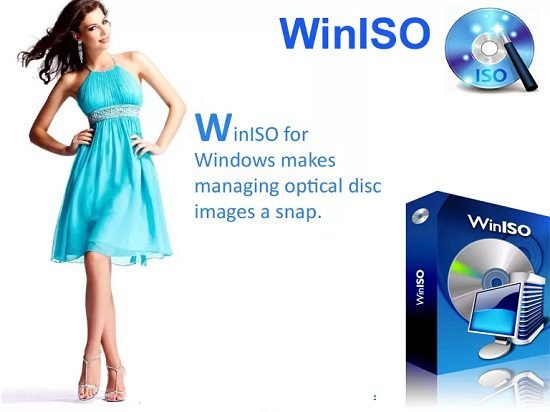 WinISO Portable is a fast and convenient ISO image file editor. WinISO was originally designed back in 2000, and now it has been upgraded to be compatible with Windows 11, although the era of optical discs has faded away.
If you are looking for an easy to use application to help you generate disk images from your system folders or CD / DVD, WinISO Portable might be the right tool for you.
This application provides you with an easy to use interface, which allows even a beginner user to create image disks and burn them. It supports the common output formats, such as ISO, CUE, BIN or NRG. Moreover, you can use this software to clone your CD or DVD.
In order to create a new image file, you just have to select the desired file system. You have multiple choices at your disposal, among which you can find ISO9660, UDF or HFS. The next step is to add the desired files, which you can organize and rename using WinISO.
One advantage is that the program works pretty fast, as creating the image file usually takes just a few minutes. For example, archiving a 350 MB folder into an ISO file takes less than a minute.
Another plus of the application is that it offers you the possibility to create bootable disk images with just a few clicks.
In addition to this, you can use WinISO to view and extract the content of a disk image, mount it on a drive or burn it on a CD / DVD. Convert an image file into a different format is also available, as you can use the built-in conversion utility.
All the actions are recorded into a log file, which you can use to view details about any error that may occur in the burning or creation process.
Overall, WinISO Portable is an efficient solution for converting image files, creating bootable CD / DVD image files and disk image extraction, creation and editing.
Key Features:
• Ability to add/delete/rename/extract file (s) within image files. Convert image files to the standard ISO format.
• Ability to create ISO image file (s) from a CD-ROM.
• WinISO is the first software to edit BIN/ISO and almost all image file (s) directly!
• You can convert almost all image file formats, including BIN, and save it as a standard ISO format file.
• Supports almost all known CD-ROM image files, including some virtual CD-ROM container files.
• Select some files or directories, and then create the ISO based on these files.
• Ability to open an image file, display the file tree, then run files from within the image file. This can be handy to view files or run programs.
• Because of its file associations, you can simply double click an ISO file in Windows Explorer to open it.
• Very easy to use interface but powerful enough for an expert
What's NEW:
Added Italian translation
Added Spanish translation
Fixed a regression which prevented boot information from being imported.
UI improvements.
Added support for high DPI settings.
Fixed a displaying issue when using multiple displays.
Fixed a crash that occurred while dragging and dropping multiple items.
Stability improvements and bug fixes.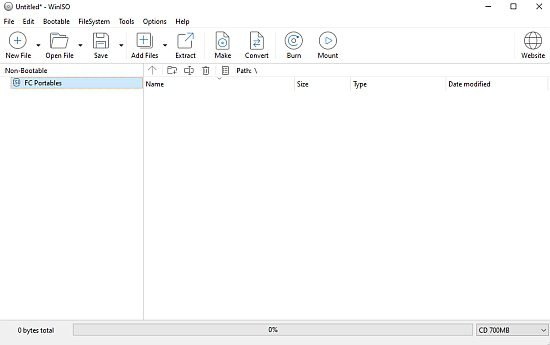 Download WinISO Portable