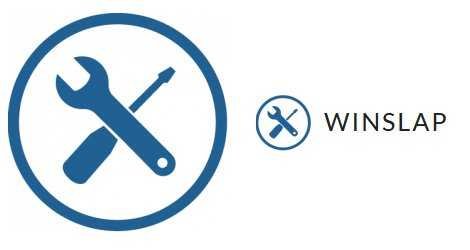 In short, WinSlap Portable is a small Windows-only app that allows you to configure a fresh Windows 10 installation via various tweaks. For example, you can swiftly get rid of various features and aspects that can be considered as "bloat," and others that take advantage of your privacy a bit too freely.
However, before you use it, please read the following: as with all tools of this sort, there's no real guarantee that it will always work as intended. Some features might be disabled, others might not. Ultimately, you might crash your OS (even though we encountered no such problems during our tests).
Another aspect worth knowing is the fact that ALL CHANGES ARE MADE AT YOUR OWN RISK. Once a feature has been disabled, it's very difficult (especially for the average user) to revert it. Therefore, please think carefully before you use it.
How to apply tweaks
WinSlap is a remarkably straightforward application. All you need to do in order to disable various functions, features, and settings is to select them from the list, press the "Slap!" button, and wait until your PC restarts.
The most impressive thing about the app is definitely the number of provided tweaks. These tweaks are categorized into three main sections: Tweaks, Appearance, and Advanced.
Because there are too many to list here, we're just going to mention a few interesting ones from each section. In Tweaks, you can disable Cortana, disable Telemetry, uninstall OneDrive, disable background apps, disable Bing search, disable Start Menu suggestions, remove preinstalled apps, disable steps recorder, install .NET framework 2.0, 3.0, and 3.5, etc.
In Appearance, you can make the taskbar icons small, hide the TaskView button, hide OneDrive Cloud in File Explorer, disable Lockscreen blur, and many others.
The Advanced section is definitely the most hardcore section. It allows you to disable the keyboard block after clicking, disable Windows Defender, Link-local Multicast Name Resolution, Smart Multi-Homed Name Resolution, Web Proxy Auto-Discovery, Teredo tunneling, and Intra-site Automatic Tunnel Addressing Protocol.
Conclusion
WinSlap is definitely a very interesting application, regardless of anyone agreeing with its purpose or not. We don't judge users who might want to use it, but we don't encourage them either, as using it doesn't come without various risks.
However, we consider that everyone should be free to choose to control their private data, which is exactly what this app's ultimate goal is.
Features
Tweaks
Disable Shared Experiences
Disable Cortana
Disable Game DVR and Game Bar
Disable Hotspot 2.0
Don't include frequently used folders in Quick access
Don't show sync provider notifications
Disable Sharing Wizard
Show 'This PC' when launching File Explorer
Disable Telemetry
Uninstall OneDrive
Disable Activity History
Disable Background Apps
Disable automatically installing Apps
Disable Feedback dialogs
Disable Start Menu suggestions
Disable Bing search
Disable password reveal button
Disable settings sync
Disable startup sound
Disable autostart startup delay
Disable location
Disable Advertising ID
Disable Malware Removal Tool data reporting
Disable sending typing info to Microsoft
Disable Personalization
Hide language list from websites
Disable Miracast
Disable App Diagnostics
Disable Wi-Fi Sense
Disable lock screen Spotlight
Disable automatic maps updates
Disable error reporting
Disable Remote Assistance
Use UTC as BIOS time
Hide network from lock screen
Disable sticky keys prompt
Hide 3D Objects from File Explorer
Remove preinstalled apps except Photos, Calculator, Store
Update Windows Store Apps
Prevent preinstalling apps for new users
Unpin preinstalled apps
Disable Smart Screen
Disable Smart Glass
Remove Intel Control Panel from context menus
Remove NVIDIA Control Panel from context menus
Remove AMD Control Panel from context menus
Disable suggested apps in Windows Ink Workspace
Disable experiments by Microsoft
Disable Inventory Collection
Disable Steps Recorder
Disable Application Compatibility Engine
Disable pre-release features and settings
Disable camera on lock screen
Disable Microsoft Edge first run page
Disable Microsoft Edge preload
Install .NET Framework 2.0, 3.0 and 3.5
Enable Windows Photo Viewer
Uninstall Microsoft XPS Document Writer
Disable security questions for local accounts
Disable app suggestions (e.g. use Edge instead of Firefox)
Remove default Fax printer
Remove Microsoft XPS Document Writer
Disable clipboard history
Disable cloud sync of clipboard history
Disable automatic update of speech data
Disable handwriting error reports
Disable cloud sync of text messages
Disable Bluetooth advertisements
Appeareance
Add This PC shortcut to desktop
Small taskbar icons
Don't group tasks in taskbar
Hide Taskview button in taskbar
Hide People button in taskbar
Hide search bar in taskbar
Remove compatibility item from context menu
Hide OneDrive Cloud states in File Explorer
Always show file name extensions
Remove OneDrive from File Explorer
Delete quicklaunch items
Use Windows 7 volume control
Remove Microsoft Edge desktop shortcut
Disable Lockscreen Blur
Hide Meet Now icon in taskbar
Software
Install Mozilla Firefox
Install Mozilla Thunderbird
Install VLC media player
Install Telegram
Install StartIsBack++
Advanced
Precision Trackpad: Disable keyboard block after clicking
Disable Windows Defender
Disable Link-local Multicast Name Resolution
Disable Smart Multi-Homed Name Resolution
Disable Web Proxy Auto-Discovery
Disable Teredo tunneling
Disable Intra-Site Automatic Tunnel Addressing Protocol
What's NEW:
new feature: Disable notifications on the lock screen
new feature: Disable reminders and incoming VoIP calls on the lock screen
new feature: Disable Windows welcome experience
new feature: Disable Aero Shake
new feature: Enable Storage Sense
new feature: Disable suggestions in timeline
new feature: Disable typing insights
new feature: Disable spell checker
new feature: Disable text suggestions on the software keyboard
new feature: Disable SafeSearch
new feature: Disable suggested content in settings app
new feature: Disable automatic login after finishing updates
new feature: Disable Windows Defender submitting sample files
new feature: Disable fast startup
new feature: Disable mouse pointer acceleration
new software: AnyDesk
new software: Wireguard
Download WinSlap Portable