Portable KC Softwares AudioGrail 7.13.1.224 Multilingual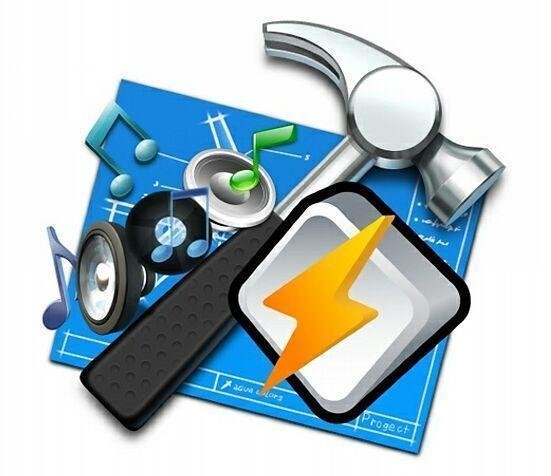 AudioGrail Portable is a feature-rich and user-friendly music management software designed to help users organize, edit, and analyze their digital music collection with ease. It offers a wide range of tools for managing music, including the ability to rename files, edit metadata, analyze audio quality, and much more. This software is ideal for anyone who wants to keep their music library organized and in pristine condition.
One of the standout features of AudioGrail Portable is its ability to automatically identify and fix common issues with music files. Using powerful algorithms, the software can detect and correct misspelled track or album names, duplicate files, incomplete tags, and other common problems that can make it difficult to manage a large music collection. This saves users a significant amount of time and effort, allowing them to focus on enjoying their music rather than dealing with organizational headaches.
AudioGrail Portable also provides users with a range of advanced tools for editing metadata. Users can easily add or change artist names, album titles, track numbers, and genre tags, as well as add custom tags to tracks. The software also includes a built-in search tool that makes it easy to find missing information about music files, such as cover art or release dates. This makes it easy to keep your music library organized and up-to-date.
Another key feature of AudioGrail is its ability to analyze the quality of music files. The software uses a range of advanced algorithms to detect issues with audio quality, such as clipping, distortion, and noise. This allows users to quickly identify and correct any issues with their music files, ensuring that they sound as good as possible when played back. For serious audiophiles, this feature can be extremely valuable in ensuring that music files are of the highest possible quality.
In addition to its music management features, AudioGrail also includes a range of tools for analyzing and comparing music files. Users can compare the bitrate, frequency, and other technical specifications of music files to identify any differences or discrepancies. This is useful for identifying issues with the quality of music files, as well as for ensuring that music files are consistent in terms of their technical specifications. The software also includes a range of visualization tools that allow users to view waveforms and spectrograms of music files, providing a detailed visual representation of the audio data.
Overall, AudioGrail Portable is an incredibly powerful and versatile music management software that offers a wide range of features for organizing and analyzing digital music collections. Its intuitive user interface, advanced metadata editing capabilities, and powerful analysis tools make it an ideal choice for anyone who wants to keep their music library organized and in top condition. Whether you're a casual music listener or a serious audiophile, AudioGrail has everything you need to manage your music collection with ease.
Features
• Supports : MP3, OGG, MPC, APE, AAC, FLAC and WavPack files.
• Supports : ID3Tag V1 & V2 tags, Vorbis (Ogg) comments and APEv2 tags.
• Automatically Albums Ranaming & Tagging.
• Automatically Song Identification and tagging
• Automatically finds albums covers
• One-by-one tag editor with queue (for multiple files edition).
• Audio files To Audio CD burning capabilities (requires CopyToDVD).
• Files Names Normalizer (Case Standardization…)
• Tags Normalizer (Case Standardization…)
• Mass Tags Remover
• Files Organizer (Mass Tag To Name / Move To Folder)
• Duplicate Files Finder
• Playlist Creator & Analyser (Supported Formats : m3u, pls, xpl)
• Files Lister (Supported Formats : Raw listing, Coma Separated Values, SQL, XML)
• Incomplete Tags Finder.
• Quality Analyser.
• Internationalization support.
… And much more !
Download AudioGrail Portable