EaseUS Disk Copy Technician 5.0.20221108 WinPE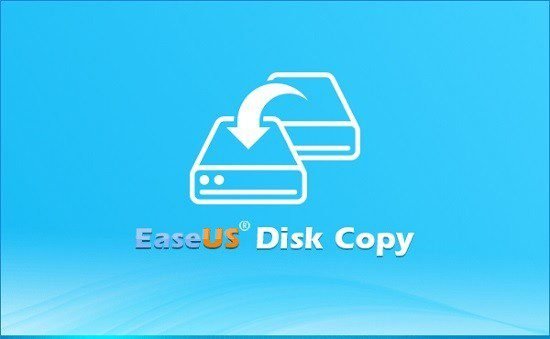 EaseUS Disk Copy can easily upgrade your hard drive from the old disk to a new one or clone MBR disk to GPT disk or GPT disk to MBR. Also, it allows you to clone HDD to SSD for better performance. EaseUs Disk Copy offers a simple solution when it comes to creating a disk backup with the operating system, programs, settings and files. It comes in handy if you want to create copies of your entire hard disks or just individual partitions, also providing options for creating bootable disks.
Run in disk mode or in partition mode
Thanks to its simple interface, it can be handled by all types of users, regardless of their skill level. There are two different modes you can opt for, namely the disk mode and the partition mode. As you can imagine, these have to do with the way the structure of the hard disk is presented. For instance, the latter mode reveals a list of all the partitions for the selected hard disk, along with their file system, their size and the free storage space, their status, and their type (primary or logical).
Create a bootable disk containing your data
The structure of the hard disk is also displayed by the application, meaning you can view all the partition even in disk mode, including the master boot record section.
From the main window you can also create a bootable USB disk, CD or DVD drive, or export data to an ISO image on the hard drive to start a burning session later. Optionally, you can opt for sector by sector copying. Initializing the task is done with the click of a button. There are no other options available, so things are as easy as it gets.
The application carries out a task in no time and uses a low amount of CPU and RAM. No error dialogs were shown in our tests, and EaseUs Disk Copy did not hang or crash. We have not come across any issues.
Features
Copy all of your hard drive: Creating a bootable CD/DVD, it allows you to copy entire disk in case of unknown/proprietary file systems.
Partition copy: Enables you to copy one partition to another partition you want.
Disk copy: Enables you to clone one disk to another sector by sector.
Sector by sector copy: Makes physical 1:1 copies (clones) of hard disks and partitions. This ensures 100% identity to the original.
Safe, simple and fast: It is a very fast and easy way to copy all or part of a hard drive to another hard drive with Disk Copy.
Supports inaccessible disk copy
Supports booting from CD/DVD
Friendly graphical user interface
Relay disk space for insufficient destination
Support hard disks up to 1 TB
What's new
• Solved the problem that in some scenarios the system cannot be started when cloned to SSD (caused by trim)
• Resolved the issue of the system clone being unable to start without bcd bootmgr
• Resolved the issue that partitions not being correctly selected when moving/resizing across disk systems
• Fixed the problem that automatic layout does not work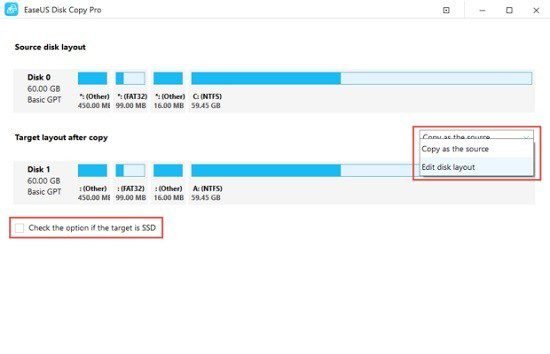 Download EaseUS Disk Copy Technician WinPE