Portable LogViewPlus 3.0.2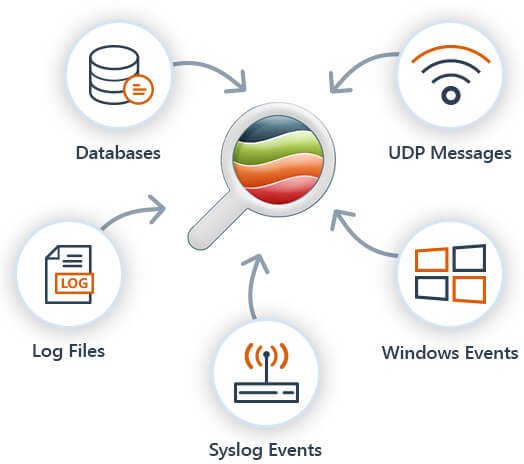 LogViewPlus Portable gathers information about your log files by parsing the log entries. It does this by identifying a log file by name and pairing it with a parser. Parsed log entries enable a wide range of new capabilities.
Many regard Notepad as the golden standard for handling text files of any kind. However, in the case of extremely long and numerous log files, LogViewPlus Portable may be the helping hand you need to quickly find the errors and minute details necessary for ensuring a good functioning of your application.
Straightforward interface
When booting up, the app greets the user to a clean design starting to a toolbar resembling Microsoft's Office top ribbon, boasting big icons as buttons as useful visual cues for a better workflow adaptation. Log files are opened into a table format, providing a clearer view into the events and executions done by the application in question.
Log entries can be filtered by the text they contain or the time interval in which they took place, which can be life-saving when having to track down a series of errors caused by a particular element. The entries can also be parsed into sub-menus underneath the log file to have an even better view of the situation at hand.
When having to search for solutions, any data line clicked by the user will be displayed as selectable text in a bottom section underneath for easy copying and pasting. Additionally, entire directories can be monitored automatically for detecting changes and newer file versions in order to aid the user in keeping up to date with the latest statistics.
Easily navigate across large files
Tracking where your software went wrong can be made much easier thanks to a built-in bookmarking feature for entries that also lets you add custom text to them when working on documents for long periods of time. Moreover, activities recorded by the log files can also be viewed in a graph layout to check how often your program executed the desired actions.
In order to take advantage of your screen's real estate, multiple log files can be merged into a single view for displaying all their entries concomitantly, which makes it easier to compare records and find inconsistencies.
Finally, in case of having to execute a system shutdown, the current app session can be saved in the form of a "Workspace" to quickly pick up where you left off after restarting the system.
Useful log file viewer with neat organization features
For those testing and debugging applications on a daily basis, or for those who prefer a table view as opposed to Notepad's simplistic approach, LogViewPlus offers all the tools you need to navigate quickly and painlessly through your log files.
What's new in LogViewPlus Portable
New Features:
Improved support for high resolution displays.
Improved support for message parsers spanning multiple lines.
Database plugins will now be displayed in plugin settings if they have been loaded.
DPI awareness is now disabled by default in Windows 10 when multiple monitor resolutions are found.
Added 'Server Name' as an optional column for Syslog messages.
Expanded conversion specifier arguments with -expectedValues and -offset.
Most columns can now be renamed in the parser configuration by specifying a -name argument.
New default settings for screen scaling based on environment.
Upgraded third-party libraries.
Issues Resolved:
Fixed issue with loading database plugins.
Improved exception handling when loading plugins.
Improved registration exception handling.
SQL forms can now be closed using the ESC key.
Fixed issues with dashboard positioning.
Fixed issue with auto-filtering the timestamp column.
Improved layout recovery when a problem is detected during restore.
Minor technical changes and bug fixes.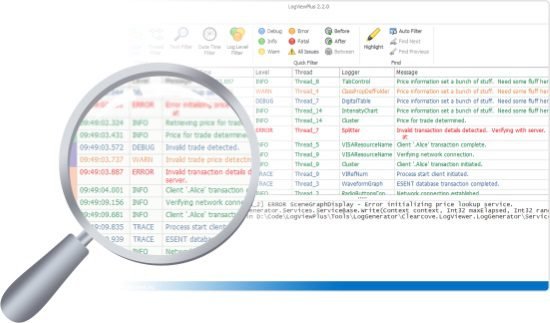 Download LogViewPlus Portable