Portable UUByte WintoUSB Pro 4.7.2 Multilanguage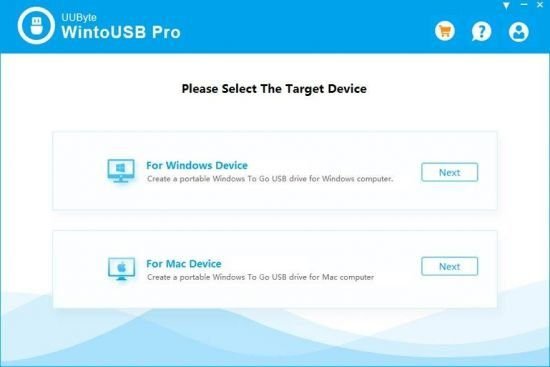 Still looking for a way to carry a portable version of Windows or simply run Windows on a Mac instead of virtual machine? The answer is UUByte WintoUSB Pro Portable, one of the most powerful tools for creating Windows To Go (WTG) USB drive. Once completing the task, you can run this portable Windows smoothly from USB drive on any PC or Mac.
Whether working abroad, traveling, or just having a preference for keeping most of your PC-items aspects portable, one aspect that is addressed in such a scheme is having a portable OS. This can provide multiple advantages, which pertain far more than just its portability. UUByte WintoUSB Pro will help one either create or clone an entire deployment of Windows OS, for carrying it on a removable drive.
A foolproof, step-by-step wizard that will assist you through the entire process
The application features a really basic, yet competent way of addressing the whole OS deployment process. More so, users can choose if they wish to prepare the Windows OS for a Win or a Mac computer, which increases the app's versatility.
One will be able to either clone an existing system, which we think is really comfortable, since it spares one from the issue of having to go through all the required customization once again, as well as create a new OS, starting from an existing image file.
Advanced options that are simple-enough in order to be comprehensive even for novices
Users will be able to select various removable drives, as long as they conform to the USB standard and a handy drop-down menu will list all of the available drives. However, the available space on the said drives will not be displayed and to this end, users must first check that their drives are free of any data beforehand.
In terms of advanced options, users will benefit from a simple, clear-cut approach, with choices for boot and setup modes, which we believe are ample enough for most scenarios.
Comfortable and efficient solution for taking your Windows OS with you, on a removable drive
This application addresses those who require a way of keeping their OS on a portable drive. Thanks to a straightforward wizard and an overall simplified process, it manages to provide a good balance between features and handling, without deterring any potential novice users.
Features:
Easy Set-Up:
Download and installation is simple and super fast. Easily to get access to user manual from menu bar.
Smart Analyzing Engine:
Automatically detect and analyze the USB drive and imported Windows ISO image to make the best recommendation for user.
Lighting Fast Speed:
Copying Windows OS files to USB drive much faster due to optimized data writing engine. Save you numerous time from waiting.
Download Windows Drive for Mac:
Download Windows driver automatically in order to run Windows To Go from USB on Mac. No additional step involved.
Seamless Integration:
All apps are running seamlessly on external USB drive no matter it is from a Windows PC or Apple Mac.
Whats New:
Add support for the latest Windows 10.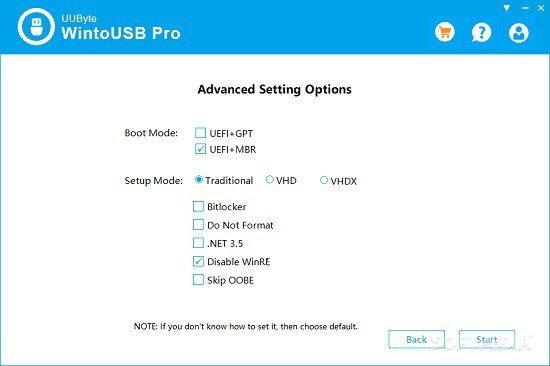 Download UUByte WintoUSB Pro Portable
Uploadrar – 2.5 MB
Hexupload – 2.5 MB