Portable AAMS Auto Audio Mastering System PRO 4.2 Rev 002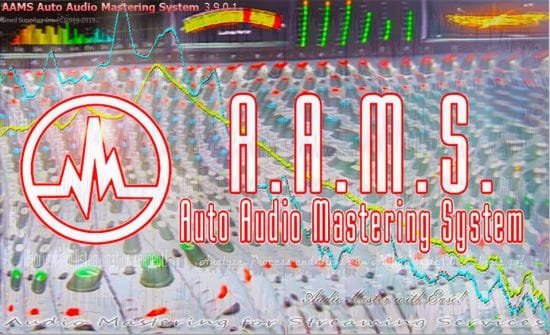 AAMS Portable is Windows software for Audio Mastering. All audio corrections are done automaticly. Process your Mix to a commercial great sounding Master with ease. Use the Reference Database to master audio or create your own personal sound. Featuring 100 Band Equalizer, 8 Multiband Compression, Balancing and Loudness. AAMS Portable is easy and far less time consuming. Having a good overall commercial sound quality on all kinds of listening systems.
AAMS V4 Professional Version
One button audio mastering!
Batch mastering for multiple files at once
Over 200 different styles to compare your track to.
Create you own sound.
No limitations.
Works on both raw tracks and tracks that have already been mastered. Bring your music to the next level. This program is definitely worth a try for anyone who works with music, regardless if you're the creator or the technician. Take your audio to the next level with this completely excellent to use audio mastering software program.
Use AAMS database of 200 database of references or input other artists commercial music, combining them to one reference, a new style. You can allways use a reference out of the database and let AAMS Portable do the mastering. Or even let AAMS help you find your own sound with building own reference's or change the sound adjusting the frequency spectrum for centrle, left and right channels. And master your music tracks on the fly, over and over, again and again. For Normal Audio Mastering Tracks, DJ mixtapes and DJ sets, Live Concerts or any other Recording or Mix.
Because once you find your sound, you can copy that sound to another track and so on. The basic idea is to copy the sound but not harm the original recording. That is easy. Therefore have complete control by using your own references, adding, combining, adjusting and saving all for later repeated use! What an engineer would do in case of manual mastering, aams will do the same. Always based on the same calculations, this will give the user a steady base for audio mastering to all speaker systems.
Download AAMS Auto Audio Mastering System Portable