Portable inMusic Brands BFD3 v3.4.4.31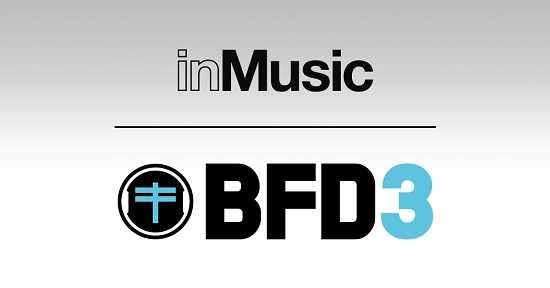 BFD3 Portable Standalone is designed to sound great while offering as much depth as you need. Browse for entire presets, quickly compile custom kits or mould any drum sound you desire by retuning, damping and processing multiple mics with the powerful internal mixing engine.
The built-in Groove section offers a versatile range of session drummer performances alongside pattern editing and creation functions. Select from a wide range of musical drum rudiments and paint your own realistic parts.
BFD3 introduces modelled tom resonance and bleed which provides a natural-sounding 'glue' which blends the sound of the kit together. The modelling varies with the characteristics and tuning of any combination of drums – something that cannot be achieved only by using samples. BFD3 also includes improved dynamics matching across drums and a swell-modelling algorithm for more realistic cymbal washes.
These features can be applied to your existing BFD libraries if you're upgrading (and to any expansion packs you buy in future).
• 7 new kits recorded in 2 locations • Dedicated rock, metal, jazz and brush kits • More detail in less disk space
• Tom resonance / cymbal swell modelling • Streamlined new browser and workflow • Faster, more efficient audio engine
• Extendable interface for larger screens • New effects including algorithmic reverb and DCAM EnvShaper
• Wide range of mix-ready presets • Fully editable, improved groove engine • Rudiments tool for creating grooves
• Grooves by Steve Ferrone, Brooks Wackerman, Bobby Jarzombek, Peter Erskine & Stanton Moore courtesy of Platinum Samples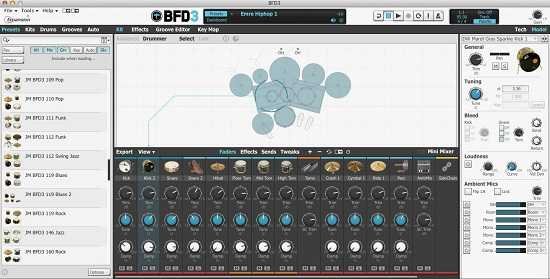 Download BFD3 Standalone Portable