Portable WinZip Pro 25.0.14273 (x64)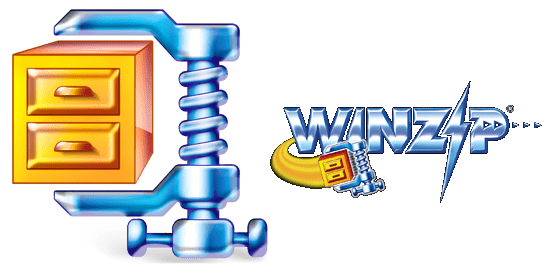 The world's #1 compression software is leading the way in flexible file management. Browse, open, manage and share files and folders on your PC, network or cloud services all in WinZip. Open all major compression types, including Zip, Zipx, RAR, 7Z, TAR, GZIP and more. Ensure your files are protected with WinZip's easy-to-apply FIPS-197 certified 128- or 256-bit encryption.
The new File Management ribbon lets you quickly open and edit files, create folders, wipe files and folders for secure deletion, and much more. Zip large files so they take up less space in the cloud. Apply PDF conversion, photo resizing and watermarking to files on your computer, network or cloud services. Then replace the original with the converted file or save it separately. Sharing is more versatile than ever with support for YouTube, Facebook, Twitter and LinkedIn, and several instant messaging services, including Twitter IM, Office 365 groups, Google Talk/Google+ Hangouts, Yahoo! Messenger and Jabber.
Plus, you can browse, access and edit files on several leading cloud services, all from within WinZip. The dynamic WinZip interface changes to suit your task, making it easy to find the right files and features when you need them, and you can use WinZip on any touch screen, including the latest 2-in-1 computers and your favorite devices. Experience a flexible new way to manage all your files with protection you can count on in WinZip.
Compress:
• Compress files to save space and reduce transmission times
• Create Zip, LHA, and new Zipx files – the smallest Zip files ever
• Let WinZip select the "best" compression method based on file type to maximize efficiency
• Compress JPEG image files by 20 to 25% with no loss of photo quality or data integrity
• Open and extract from Zip, Zipx, RAR, 7Z, LHA BZ2, CAB, IMG, ISO, and other archive files
• Experience better performance on most files with LZMA compression
• View international characters in filenames through Unicode support
• Create and read Zip files larger than 4GB
Encrypt:
• Secure sensitive data with FIPS-197 certified AES encryption (128- and 256-bit)
• Encrypt and decrypt confidential files and email attachments
• Auto-wipe ("shred") temporarily extracted copies of encrypted files
• Feel safe knowing Auto-wipe uses the U.S. Department of Defense (DoD 5220.22-M) standard
• Set password policy by controlling complexity requirements
• Set or disable available encryption methods
• Take advantage of hardware support in certain Intel-based computers for even faster AES encryption
Package and Share:
• Bundle files into zipped packages, creating convenient, logical groups of related files
• Organize and secure email attachments, which transmit faster thanks to smaller file sizes
• See the content of Zip file attachments in Outlook 2013 using the Zip file previewer
• Double click on a file in the Zip file previewer for Outlook 2007 to open it for viewing
• View photos in Zip files without extracting, using WinZip's internal image viewer
• Resize Photos when using Zip and E-Mail
• Quickly create and send Zip files with one-click "Zip & E-Mail"
• Resize photos from a Zip file when sending by email or to a new Zip file
• Use "Send To" to send new and existing Zip files as e-mail attachments
• Use Save As, Rename, and New Folder commands to easily manage Zip files
• Create Self-Extracting Archives with Self-Extractor Personal Edition
• Split Zip files to make large Zip files fit on removable media
• Use Zip from Camera Wizard to quickly transfer, rotate, and compress photos from supported cameras
Backup / Automate:
• Prevent data loss with automated data backup facility
• Burn back-ups to CD or DVD and automatically split them over multiple discs, if necessary
• Upload your back-ups to an off-site server using WinZip's internal FTP client
• Create custom jobs to automate routine zip tasks
• Schedule jobs to run automatically and unattended
• Utilize predefined WinZip jobs
• Email, FTP upload, or burn Zip files to disc using Job Wizard
• Email log files upon WinZip job completion
• Utilize WinZip's command line interface for scripting (free add-on)
What's NEW:
NEW!

More efficient file compression with duplicate file detection

You might not realize it, but your Zipx files often contain duplicate files, adding to the size of your zip file. WinZip 25 scans and excludes duplicate files, instead storing them as a link to save you space. Your files stay the same – but your Zipx files will be smaller than ever.
NEW!

Organize your photos in the cloud

Use WinZip to automatically organize all your photos by year and month. Say goodbye to endless scrolling looking for photos – it's now easier than ever for you to store, manage, and share your most important memories.
NEW!

Update contents of a Zip file to match the source

Refresh the content of a Zip file to match the content of the original source folder. The documents you zip change all the time, and now you can keep all your zip files up to date with fewer clicks.
ENHANCED!

Combine PDF features

WinZip 25 Pro enables you to merge all your PDF files, even those generated by WinZip conversions. You can now merge a wide variety of files and images into a single PDF in one easy step.
NEW!

Sign new and existing PDF files

Use WinZip Pro to sign PDF files straight from your computer. All types of PDFs are supported – from those sent to you, to files you convert to PDF using WinZip. Sign and send important documents in seconds, with the added peace of mind from WinZip's banking-level encryption.
NEW!

Access and edit files shared with you by others

Easily access shared folders in OneDrive and Google Drive to work more effectively with your team. It's straightforward to see which folders belong to someone else, and WinZip 25 enables you to zip, unzip, encrypt, and decrypt files saved in shared folders.
NEW!

Automatically save cloud files

WinZip has always made it easy to work in files stored in the cloud, but WinZip 25 takes it to a whole new level. WinZip 25 automatically saves your work on cloud-based files, ensuring you never lose important work.
NEW!

Easy access to Background Tools

WinZip's Background Tools keep your folders clean and organized – it's like having an invisible army of technicians working on your computer. WinZip 25 gives you access to these powerful tools right from the WinZip Ribbon, and schedules background tasks to run simultaneously.
NEW!

Seamless integration with Microsoft Teams

You can now share Zip files with your colleagues in Microsoft Teams through WinZip's brand-new Microsoft Teams integration. Simply use WinZip's Instant Messaging function to effortlessly share zip files to your chosen Microsoft Teams channel.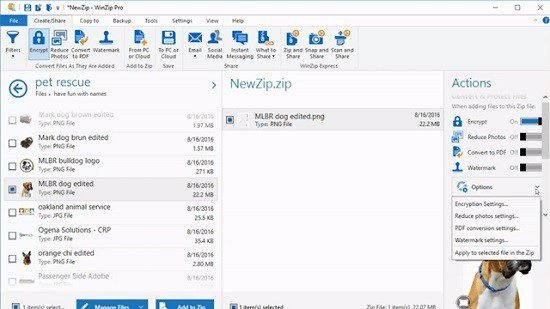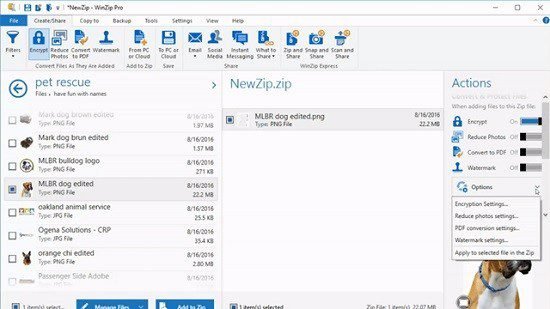 Download WinZip Pro Portable
Uploadrar – 95.4 MB
Hexupload – 95.4 MB