Portable Thunderbird Migrator 7.5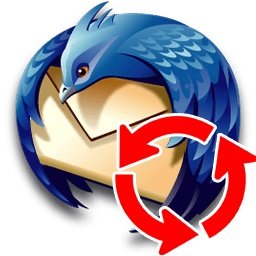 This is a simple Thunderbird converter software to export Thunderbird emails, contacts and calendars. With Thunderbird Migrator Portable, you can easily export Thunderbird files to over 20 file formats and email client formats.
The panel contains some export settings. B. MSG, EML, EMLX, TXT, PST, MBOX, HTML, MHT, XPS, RTF, DOC, Windows Live Mail, ICS, VCARD, CSV, PDF, Lotus Notes, Zimbra, Maildir, Thunderbird, Entourage (RGE), Outlook for Mac (OLM), Office 365, Outlook.com, Gmail, G Suite, Yahoo Mail, IMAP.
Thunderbird Migrator Wizard
#1 Thunderbird Migrator to Migrate Thunderbird Emails, Contacts, Calendars, Etc.
Migrate Thunderbird emails into 25+ saving options accordingly.
Auto locate and upload Thunderbird data from default configured profiles.
Extract Thunderbird address book contacts in standard vCard / CSV files.
Preserves Thunderbird calendars with all events, tasks, and reminders.
Convert Thunderbird emails including header data To, Cc, Bcc, Subject, etc.
Maintains Thunderbird folders and local folders hierarchy structure.
Save single message and documents files using file naming conventions.
Successfully Migrate Thunderbird MOZMSGS & WDSEML Folders.
Keeps embedded and normal attachments while Thunderbird migration.
Transfer Thunderbird emails from orphaned & corrupted database files
You can use the Thunderbird migration tool to migrate or transfer your Thunderbird emails. Advance Thunderbird Migrator Pro allows you to manage all email properties such as attachments, images, formatting and header information.
Mozilla Thunderbird is an open and freely available email client application. Many users want to quit. The reason is very simple, it should be updated from time to time. Thunderbird is a desktop-only email client, but most users plan to move to the cloud.
Luckily, RecoveryTools Thunderbird Migrator software makes it easy for a user to move his Thunderbird data from on-premises to the cloud. Additionally, this wizard also allows users to export Thunderbird emails to a variety of convenient email and human readable file formats.
Migrate selected Thunderbird mailboxes
Many users are looking for a solution to transfer selected items from their Thunderbird mailbox folders. Luckily, RecoveryTools Thunderbird Migrator allows users to do just that. View a list of all Thunderbird mailbox folders in the Control Panel. H. Inbox, Drafts, Sent, Trash, Spam, etc. You can select any mailbox here. When the user selects an item, the tool automatically
Offers over 25 memory settings
With this tool, a user can easily export his Thunderbird to her 25+ file formats and email his client formats. Thunderbird email migration software has several export settings in its control panel, including: B. MSG, EML, EMLX, TXT, PST, MBOX, HTML, MHT, XPS, RTF, DOC, Windows Live Mail, vCard, CSV, PDF, Lotus Notes, Zimbra, Maildir, Thunderbird, Outlook for Mac (OLM), Office 365, Outlook.com, Gmail, G Suite, Yahoo Mail, IMAP.
The user can select one of the desired file formats from the list. It includes various file storage options such as email formats, user-readable formats, email clients, webmail services, and IMAP.
Setting
some
file
naming
conventions
Thunderbird Migrator Portable offers users many advanced file naming options. This toolkit allows users to save the output files in their preferred name format. This naming parameter is only available when the user selects the single message file format. B. MSG, EML, EMLX, TXT, HTML, MHT, XPS, RTF, DOC, or PDF. You can use any of these naming conventions based on different fields. Some of them are listed below:
Subject + Date (dd-mm-yy)
From + Subject + Date (yyyy-mm-dd)
Date (dd-mm-yyyy) + From + Subject
Date (yyyy-mm-dd hh:mm:ss) + From + Subject
Date (yyyy-mm-dd-hhmm)
From + Date (yyyy-mm-dd-hhmm)
Auto Increment
Migrate Thunderbird emails quickly
The Thunderbird Profile Migrator Tool is a completely standalone software application that works together. There are no third-party plugins or applications, and the system requires support tools for installation. If you want to transfer Thunderbird to another computer, this app allows you to transfer/merge two or more Thunderbird profiles into one. Mozilla Thunderbird migration software limits file size without algorithm and migrates Thunderbird emails in batch mode.
Migrate Thunderbird contacts with all details
Works like Thunderbird Address Book Migrator for easy migration of contacts and other items. Being one of the best application to extract address book data with all details like first name, middle name, last name, suffix, company, department, messaging id, job title, business etc. to CSV and vCard file format there is no doubt. Street, Company City, Company State, Company Zip Code, Company Country/Region, Company Street, Company City, Company State, Company Zip Code, etc.
Migrate Thunderbird calendars and events
Also known as Thunderbird calendar migration software, it offers another option to migrate Thunderbird calendars. In today's environment where events and memories are a key factor in running a business. You can easily migrate your events and calendars with this Thunderbird migration software. The easiest way to extract available calendars in standard ICS file extension format.
Transfer Thunderbird Folders (MOZMSGS & WDSEML)
The Thunderbird Migration Tool can migrate your Thunderbird profile data along with all embedded items. Thunderbirds Conversion Wizard allows a user to easily view .mozmsg and .wdseml messages created by his Thunderbirds. WDSEML is normally a limited copy of the data stored in MOZMSGS. It is an excellent software that manages all important elements and components of Mozilla Thunderbird conversion.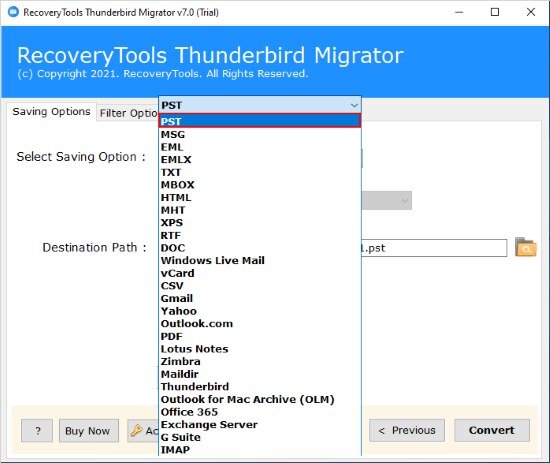 Download Thunderbird Migrator Portable