Portable Uranium Backup Gold 9.6.5.7175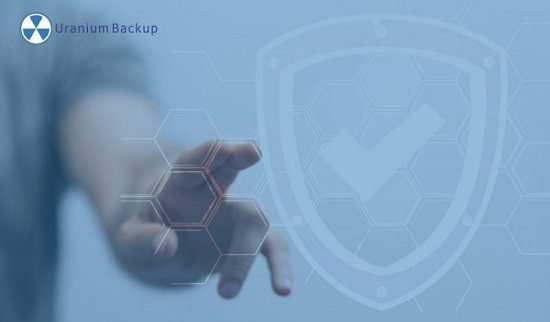 Uranium Backup Portable is powerful but its interface keeps the things simple. You can schedule a backup in no time. A reporting system will alert you in case of failure. Everything is under your control.
Uranium Backup Portable is an advanced software application with resourceful and intuitive options and configuration settings dedicated to backing up sensitive files to secure locations, encrypting them with a password and performing other practical operations when it comes to PC security.
Quick setup and user-friendly interface
Installing this program shouldn't be a difficult job because it is fast and contains only familiar options. It is wrapped in a regular window with a clean and intuitive look, representing Uranium Backup's interface.
Create backup jobs, import items and set the destination
So, you can get started by creating a new backup set by specifying a name and description. The tool loads its default details, items and destinations, scheduler, various options, logs and mail reports, giving you the possibility to tinker with this configuration.
It is possible to add files, folders, FTP downloads, ESX(i) / vSphere or Hyper-V virtual machines, along with SQL Server, drive image and Exchange Mailbox backups, as well as to save them to a local or FTP folder, Tape, CD, DVD, HD-DVD or Blu-ray disc, or to upload them to the cloud.
Schedule backups, enable email reports, configure settings
A backup can be run one time or scheduled for a weekly or monthly, at a regular time interval, or at a specific date and time. You can set some conditions and run backups only if the file exists or doesn't exist, equals, is larger or smaller than a particular size, contains user-defined text, and so on.
When performing FTP transfers, Uranium Backup can be asked to always overwrite all destination files or only those older or smaller than the source item, among other criteria. ZIP compression can be enabled to reduce the dimension of the backup files, and the tool can automatically remove old temporary files.
It is also possible to enable program logging to examine all important events (such as errors, if any) as well as to send reports via email automatically to stay up to date with this information when you're leaving the workstation unattended (e.g. for scheduled backups).
Conclusion
To sum it up, Uranium Backup features a long list of useful options and customization preferences for creating and running data backups. It should meet the requirements of experienced users in particular.
Why Uranium
Thousands of users across the world chose Uranium Backup as their data protection solution. Discover the advantages:
Time-proved reliability
Uranium is built on the top of a rock-solid architecture and our expertise comes from many years of testing.
International quality
Uranium Backup is distributed in over 100 countries and translated in 13 languages.
Full-featured solution
Uranium Backup can perform backups of files and folders, disk images, databases and virtual machines on many different types of storage peripherals like NAS and tapes.
NEW FEATURES
Improved log management
Introduced compatibility to ESXi on machines with hardware version 17 and 18
Introduced compatibility with VDDK 7.0.1
FIXED BUGS
Fixed issues with backups of VMs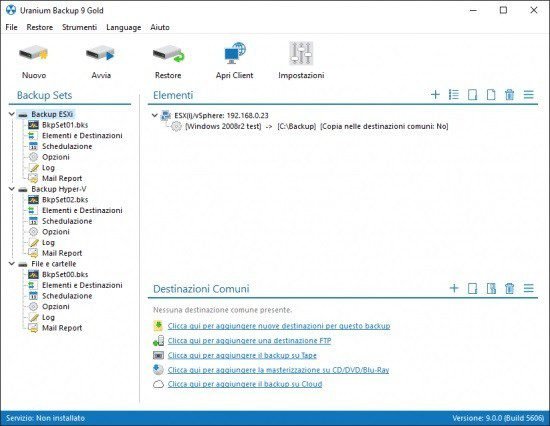 Download Uranium Backup Portable