Portable Abelssoft WashAndGo 23 v27.11.47210 Multilingual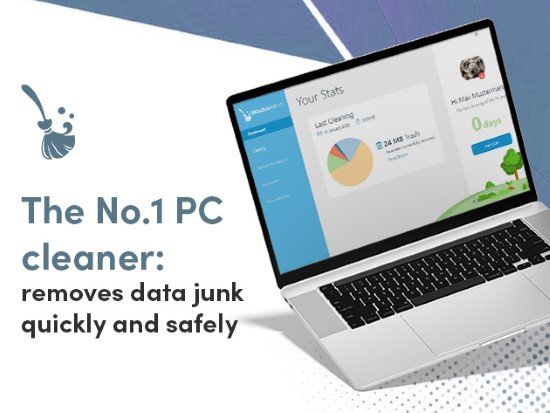 Abelssoft WashAndGo Portable is a powerful and user-friendly software that is designed to clean up and optimize your computer's system. It performs a range of tasks, including removing obsolete and junk files, cleaning up your registry, and optimizing your system settings.
One of the key features of Abelssoft WashAndGo Portable is its ability to scan your computer for unnecessary and junk files. These files can accumulate over time and take up valuable space on your hard drive, which can slow down your computer's performance. WashAndGo scans your computer for these files and removes them, freeing up space and improving your computer's speed.
In addition to cleaning up junk files, WashAndGo Portable also performs a range of other optimization tasks. It can clean up your registry, which is a database that stores information about your computer's hardware and software configuration. Over time, the registry can become cluttered with obsolete entries, which can slow down your computer's performance. WashAndGo scans your registry and removes these entries, improving your computer's speed and stability.
WashAndGo also optimizes your system settings, which can further improve your computer's performance. It can adjust settings such as your startup programs, your internet settings, and your system services to optimize your computer's performance and reduce the amount of memory and processing power that it uses.
Another key feature of Abelssoft WashAndGo is its user-friendly interface. The software is designed to be easy to use, with a simple and intuitive layout that allows users to quickly and easily perform optimization tasks. The software also includes a range of customization options, allowing users to adjust the settings to their preferences and requirements.
WashAndGo also includes a range of advanced features that make it a powerful tool for optimizing your computer's performance. For example, it includes a file shredder that allows you to securely delete files and folders from your computer, ensuring that they cannot be recovered by unauthorized users. It also includes a backup and restore feature, which allows you to create backups of your system settings and restore them if necessary.
Overall, Abelssoft WashAndGo Portable is an excellent choice for anyone who wants to optimize their computer's performance and free up valuable space on their hard drive. Whether you are a professional computer user or just someone who wants to keep their computer running smoothly, WashAndGo is a tool that you should definitely consider.
Removes unnecessary waste data
WashAndGo cleans up your system and increases the system speed.
Repairs system errors
Your system becomes more stable and faster.
Removes traces
WashAndGo removes internet traces: the browser cache, cookies, the browser history and many more traces of the most common browsers.
Scans the registry for errors
Changing entries within your registry can quickly end in catastrophes if you are not an expert. Our SmartClean feature protects you from this by only cleaning and correcting entries that are garbage. None of your working entries will be touched.
Corrects system errors
WashAndGo is able to detect system errors and correct them. Your PC will become more stable. The following errors can be recognized and corrected: defective shortcuts, Windows registry errors, orphaned entries in your recent files folder and wrong uninstall entries in Windows.
Download WashAndGo Portable