Portable Franzis AI Filter #1 professional 1.11.03926 (x64)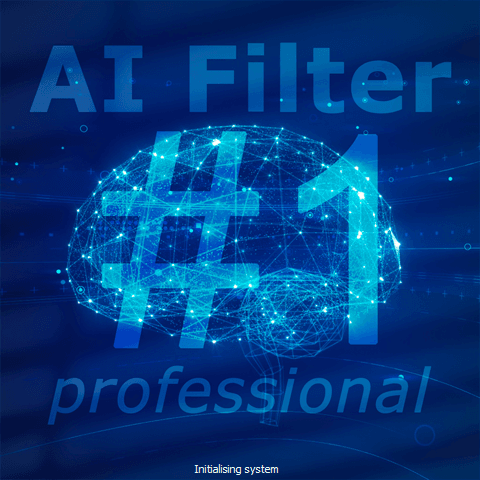 AI Filter Portable professional is a unique image editing program that represents a revolution in photo editing through the use of self-trainable artificial intelligence (AI). This software allows its users to create unique AI photo filters from an existing photo edit and apply them to other images. Until now, this could only be achieved to a very limited extent with LUT styles.
The core element of the program is the AI module. This module specializes in detecting the differences between before and after images using a neural network and using them to generate an AI filter. If desired, this AI filter can be saved in its own database.
Creating your own AI filters from a before and after training image creates endless filter generation possibilities. This makes it easy to save your favorite edits as your own AI filters and use them again and again, regardless of which image editing program they were created with.
AI Filter Portable professional includes a database of ready-made AI filters, which can be expanded by the user with self-created AI filters. All filters from the AI database can then be applied directly to invited images. There is also the option to import and export AI filters, which enables efficient exchange with other users.
Image processing such as sharpening, denoising, gradients or tone mapping can also easily be depicted in an AI filter. It is important that the before and after training image is available as an original image (before) and as an edited version (after) and can be superimposed on top of each other with pixel precision.
The included 24 presets allow you to creatively edit the invited image. You can combine these presets with each other using the combination wizard and quickly implement individual edits.
AI Filter Portable Features
– Create unique photo filters by simply training an artificial intelligence as an AI filter with a before and after training image
– AI database to store and retrieve the trained AI filters
– Plug-ins for Adobe Photoshop CC®/Elements and Lightroom Classic®
– Adjustable training duration (iterations)
– Automatically check for improvement and overfitting of the AI network
– Size of the image blocks for training can be adjusted in 4 levels
– Adjustable training rate in 4 levels
– Level shape of the AI network adjustable in 5 levels
– Additional functions for AI training: position calculation, color expansion and contrast to increase the quality of the training
– Switchable convolutions in the AI network
– Import/export the AI parameters to the clipboard or to a file
– Extensive RAW development module
– Integrated batch processing
– LUT photo styles support
– Color module with 10 levels
– Support for 1,296 camera RAW formats
Download AI Filter Portable