Portable Glarysoft File Recovery Pro 1.1.0.2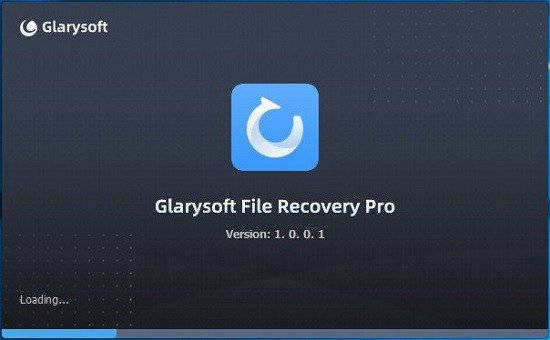 Recovery of lost files will bring you the simplest pleasure. Restore files from Recycle Bin, systems-crash loss, permanent deletions, virus-caused loss, formatted drivers, and other external storage devices, such as camera memory card.
Hitting the "Delete" button together with the SHIFT key erases the selected files permanently, skipping them being sent to the Recycle Bin. Undoing this operation in case a file is deleted by mistake is difficult but not impossible, especially if you have the proper tools at hand. Glarysoft File Recovery promises to provide a quick and easy method to retrieve files that have been deleted by accident or due to hardware failure or formatting.
Recover lost data from hard disks and removable storage devices
Like it usually is the case with such applications, Glarysoft File Recovery features a user-friendly interface that allows you to start a new scan and recover your lost data in just a few simple steps. The application displays the list of available drives within its main window, allowing you to choose the location to analyze.
Please keep in mind that both local hard disks and removable storage devices are supported, including camera memory cards, for instance. To sum it up, the application is fully compatible with FAT, NTFS, NTFS + EFS file systems.
Automatic file organizing and sorting
Once you select the storage device, the scan is initiated. Glarysoft File Recovery automatically sorts the found files by different criteria, as follows: the left-side panel allows you to browse recovered files by location: each folder that has entries will be shown. Alternatively, the files are sorted by their extension and a new folder is created for each new format.
You can also view the list of files sorted by type. Glarysoft File Recovery creates folders for pictures, videos, audios, documents, emails, archives, and miscellaneous items. Each of these directories are populated as the scan continues. In other words, the application takes care of sorting all the items it finds in different categories. This is quite convenient, as you can easily find the items that interest you.
Get back your lost data
Glarysoft File Recovery is simple and does its job as it should. It is a good tool to have around, as you never know when you accidentally erase a file you actually need.
Scan and view the files that you lost
Glarysoft File Recovery Portable performs an automatic sorting according to the file type, name, size, and creation date of each file.
When you cannot confirm the location of the file, you can also scan the device according to the partition.
Support Scanning FAT, NTFS, NTFS + EFS file systems
Powerful recovery capabilities
It is able to recover files that have been compressed, fragmented, or even encrypted by users on the NTFS file system.
If it is the default path, you can restore the file in just 2 steps.
Recovery formats
Glarysoft File Recovery Pro supports multiple file systems i.e., NTFS + EFS, FAT, NTFS. Moreover, it is able to recover files that the user has compressed, fragmented, or even encrypted on the NTFS file system.
Restore your files simply
It performs automatic sorting according to the name, size, and creation date of each file. Thus, once you have pressed the search button, found items are displayed on the interface by specifying the related information.
Download Glarysoft File Recovery Portable