Portable Lingvanex Translator 1.1.139.0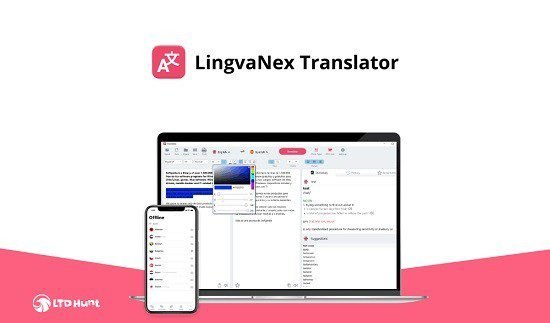 Lingvanex Translator Portable is a modern 127 language translation app with which you can translate text, voice, audio, images, web pages and documents. The translator supports the following languages: English, Arabic, Armenian, Azerbaijani, Belarusian, Chinese (simplified), Chinese (traditional), Croatian, Czech, Danish, French, Georgian, German, Romanian, Russian, Serbian, Spanish, Ukrainian and many others.
Not many people can speak a foreign language or can afford to hire a translator whenever they need to work with a foreign document, so dedicated applications are their solution. Lingvanex is one such app.
User-friendly interface
The utility comes with an intuitive and straightforward GUI that requires no previous computer experience to understand. Lingvanex can help you effortlessly translate texts from multiple languages, while adjusting the look of the main window as you see fit. The panels and the text justification can be altered with ease, along with text font, size and color.
You basically need to type or paste some text, select the source and the target languages, then start the translation.
Furthermore, you can set Lingvanex to read the selected text out loud or you can bookmark the current translation so you can easily access it at a later time.
Handy functions
Lingvanex includes several nifty features, such as translating text found in an image (BMP, JPG, PNG) – however, it could use some fine tuning since its results are not always accurate.
Another option is to connect your microphone and speak into it, then use Lingvanex to translate the text to a chosen language.
Once you are done with a translation, you can export it to various formats, such as RTF, DOCX, PDF, ODT, HTML or TXT, or you can choose a graphic format (BMP, JPG, PNG).
Get word explanations
Lingvanex can prove very helpful if you are interested in learning or improving your skills in English, as it displays the phonetic transcription, definition and examples for any word you choose. Moreover, you can listen to the sample sentences and practice your pronunciation as well.
Translate Large Documents
Translate .pdf, .docx, .rtf and more formats
Translate PDF documents up to 500MB
Translate any file up to 5 000 000 character. This is the average size of two bibles!
Offline Translation
Offline translation is a great opportunity to use a translator without location restrictions
Download language packs and work offline
Translation between 100+ languages ​​without the Internet
Translates even a picture
A great solution for translating scanned documents!
Choose a picture or photo and get the text translation in a click.
Lingvanex translation app will understand from which language it is necessary to translate into the one you have chosen.
Learn a foreign language with pleasure
We have created ideal conditions for learning a foreign language!
We will help with translation, understanding of pronunciation, clear and well-structured history.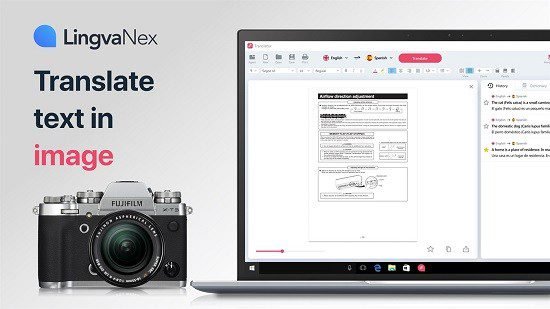 Download Lingvanex Translator Portable