Portable Malwarebytes Anti-Malware Corporate 1.80.2.1012 Multilingual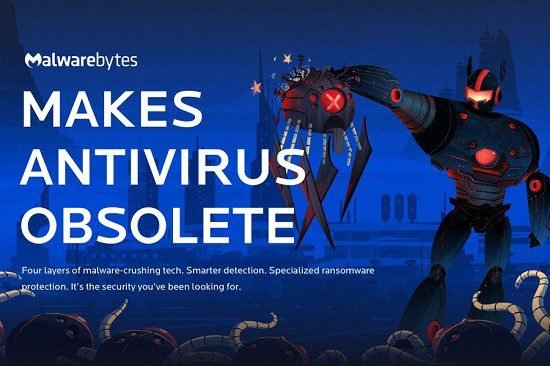 Malwarebytes Portable Anti-Malware Corporate reduces your vulnerability to zero-hour malware, including ransomware, by delivering industry-leading detection and remediation. Detection and remediation so powerful that security experts often recommend Malwarebytes Anti-Malware for Business when traditional endpoint security solutions fail. But why wait to find out your endpoint security is inadequate?
Malwarebytes Portable has built an impressive fan-base around its free anti-malware application designed to fend off viruses, spyware, Trojans, worms, dialers, rootkits, exploits and malicious website as well as other web-based threats.
The app's extensive scanning process is called Threat Scan, and it looks at important places of the system where malware is known to hide.
Custom Scan is an alternative that allows users to choose the specific disks and folders to scan as well as the scan objects (memory, startup and registry settings, archives, rootkits). Furthermore, the tool's behavior while detecting potentially malicious apps and alterations can be customized (PUMs).
Users who want to further customize Anti-Malware's behavioral pattern may tinker with settings surrounding exclusions, rootkits, archives and advanced heuristics. It is possible to enable and examine scan logs, resort to a proxy server for virus database updates, disable notifications, integrate the app into the Windows Explorer context menu for quick scanning, and so on. Items sent to the quarantine can be examined before deciding whether to keep or delete them.
Malwarebytes Anti-Malware Corporate Features:
Anti-Malware/Anti-Spyware
– Proactive heuristic scanning engine
– Small system footprint
– Malicious website blocking
– Three scan modes
– Windows Server support
– Compatible with other endpoint security products
Malwarebytes Management Console
– Multiple client management (up to thousands from a single console)
– Push install functionality
– Comprehensive policies for different user groups
– Active Directory integration and synchronization
– Virtual deployment simulator
– Email notifications/Syslog reporting
Protects against zero-hour malware that your current anti-virus can miss
Malwarebytes Portable unique combination of heuristic and definition-based technology guards against various threats at zero hour, including ransomware, often before other protection products have detected them. Our award-winning remediation technology will totally eradicate malware if your endpoint security fails to identify it.
Streamlines endpoint security deployment and maximizes IT management resources
The Malwarebytes Management Console, synchronizing with Active Directory, enables you to deploy and configure Malwarebytes products on distributed endpoints. It can send security events to your Syslog server for convenient reporting.
Maintains end user productivity by preserving system performance
Malwarebytes Portable Anti-Malware for Business is proven to be as resource-efficient as possible. It preserves endpoint performance to maximize end-user productivity while the small system footprint extends the life of older hardware.
Simplifies endpoint security management and identifies vulnerable endpoints
Malwarebytes Portable Anti-Malware for Business allows you to define policies and client settings by user group. Malwarebytes Threat View gathers threat data from distributed Malwarebytes clients, including clients under assault, so you can address and mitigate security concerns.
What's new in Malwarebytes Portable:
Updated Database
Rebuilt for compatibility with Kaspersky AV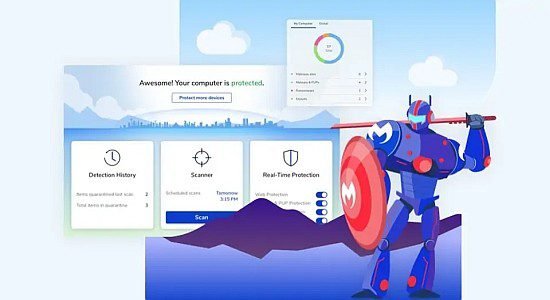 Download Malwarebytes Portable