Portable OriginPro 2022 v.9.9.0.225 (SR1) (x64)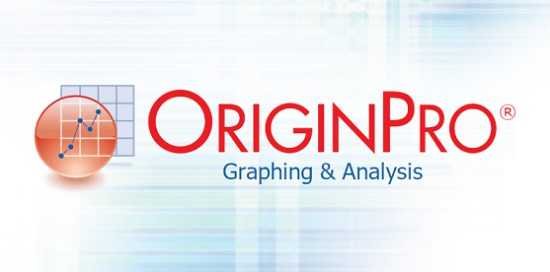 OriginPro Portable is the data analysis and graphing software of choice for over half a million scientists and engineers in commercial industries, academia, and government laboratories worldwide. Origin offers an easy-to-use interface for beginners, combined with the ability to perform advanced customization as you become more familiar with the application.
Origin graphs and analysis results can automatically update on data or parameter change, allowing you to create templates for repetitive tasks or to perform batch operations from the user interface, without the need for programming. Extend the capabilities in Origin by installing free Apps available from our website. Connect with other applications such as MATLAB™, LabVIEW™ or Microsoft© Excel, or create custom routines within Origin using our scripting and C languages, embedded Python, or the R console.
Take your data analysis to the next level with OriginPro. In addition to all of Origin's features, OriginPro offers advanced analysis tools and Apps for Peak Fitting, Surface Fitting, Statistics and Signal Processing. Features specific to OriginPro.
Graphing
With over 100 built-in and extended graph types and point-and-click customization of all elements, Origin makes it easy to create and customize publication-quality graphs. You can add additional axes and panels, add, remove plots, etc. to suit your needs. Batch plot new graphs with similar data structure, or save the customized graph as graph template or save customized elements as graph themes for future use.
Multi-axis and Multi-panel Tempates
-Built-in multi-axis and multi-panel templates, such as Double Y, Multiple-Y, 4-Panel, Vertical and Horizontal Stack Panels
-Create your own multi-axes or multi-layer graphs and save as template for repeat use
Add, Arrange, Resize and Link Layers
-Set layer units by percentage of page or in absolute units
-Resize, align, switch, move, link, and re-order panels
-Link layer position and dimension by ratio
-Link axis in different layers by straight 1:1, formula or align at specified values
-Use common axis scale in one direction for multi-panel graphs.
-Evenly distribute layers
-Customize Properties Across Graph Layers
Merge and Extract
-Merge multiple independent graph windows into one graph
-Extract multi-panel graphs into separate windows
-Extract plots from a single layer into multiple layers
Features available only in OriginPro are
-Graphing
-Data Exploration
-Exploratory Analysis
-Curve and Surface Fitting
-Peak Analysis
-Statistics
-Signal Processing
-Mathematics
-Data Processing
-Importing
-Exporting and Presentation
-Batch Processing
-Project and Data Management
-Programming and Connectivity
-Apps in Origin
Download OriginPro Portable