Portable PhotoFiltre Studio 11.5.0 (x64)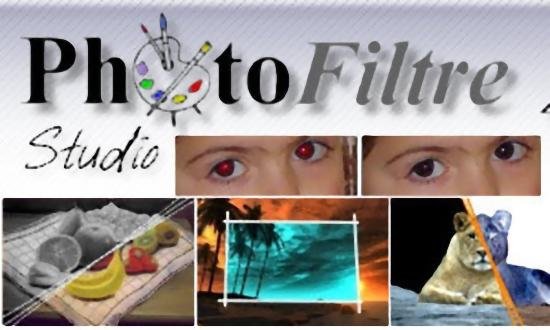 PhotoFiltre Studio Portable is a complete image retouching program. It allows you to do simple or advanced adjustments to an image and apply a vast range of filters on it. It is simple and intuitive to use, and has an easy learning curve. The toolbar, giving you access to the standard filters with just a few clicks, gives PhotoFiltre Studio a robust look.
PhotoFiltre Studio also has layer manager (with Alpha channel), advanced brushes, nozzles (or tubes), red eye corrector, batch module and lot of other powerful tools. Its wide range of filters allows novice users to familiarize themselves with the world of graphics. You can find the standard adjustment functions (Brightness, contrast, dyed, saturation, gamma correction) and also artistic filters (watercolor, pastels, Indian ink, pointillism, puzzle effect).
Those filters that are used most often made to the toolbar for easy access. Among other possibilities PhotoFiltre Studio can note the use of layers, advanced selection and saving provision in a separate file for later use. The program interface is translated into several languages, including Russian.
Apply effects, adjust certain parameters and batch process items
Among the features available in this utility are filters, which permit altering the image by applying various effects (sharpen, colorize, sepia), deforming it or customizing with the colors.
Adjustment options are also available and allow management of brightness, saturation, contrast, hue, color balance as well as shadows and highlights.
Additional functionality in the application is given by the batch processing feature, which can be used to resize, adjust the levels for brightness, contrast, gamma and saturation, apply some filters, flip or rotate multiple pictures at the same time. You can also insert copyright text on all processed items.
PhotoFiltre Studio provides support for the filter of Adobe Photoshop (format 8bf, only 32 bits! Installed in any directory, it is permissible attachment subdirectories) that allows you to connect any number of configuration you plug arranging them in an external, in relation to the main Plugins directory software directory ( path to the directory specified in "Settings -> 8BF") and, as necessary to switch them, though this will require restarting the program PhotoFiltre Studio.
Main features:
• Allow to apply various filters
• Two types of vectorial selections
• The Layers
• Automatic Stoke and Fill option
• The Erase Tool
• Automatic Transparent Gradient tool
• Red Eye correction feature
• Animated-GIF generator
• The PhotoMasque module
• Add, substract selection
• Create 32×32, 48×48 and 64×64 icons
• Integrated image Explorer
PhotoFiltre Portable Release Note:
– Improvements for Windows 11 with the addition of 2 new styles (light and dark)
– Bugs fixes and improvement of the function Fisheye correction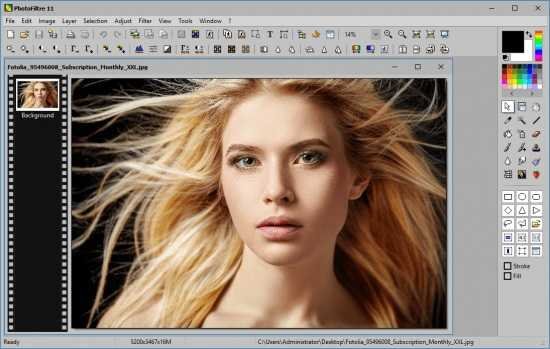 Download PhotoFiltre Portable