Portable SolSuite Sudoku Up 2021 v11.0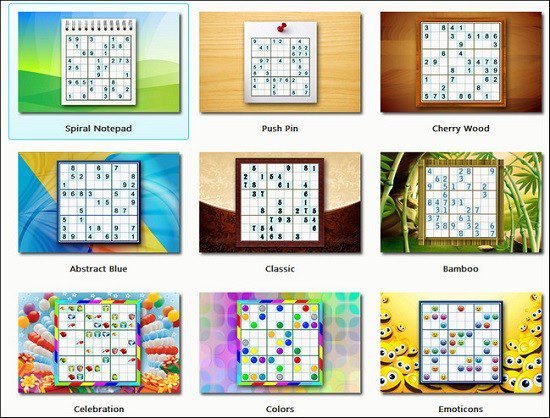 Sudoku Up Portable includes millions of different puzzles to keep you entertained for years to come… No need to search for other sources of Sudoku! Sudoku Up includes five difficulty levels to challenge you. Enjoy the detailed statistics of each game with graphs, 3D pie and bar charts, and tables to estimate your skill level. Options include total games, current session, series of wins and losses, player's games won, players' scores and hi-scores, statistics for all games, won and lost games, and skipped games. With Sudoku Up, you can also print the current game or a range of games, by number or by level of difficulty. You can also print the games solution.
Features
Play Thousands of different Puzzles!
Sudoku Up includes thousands of different puzzles, so the game remains fresh no matter how many times you play.
Five difficulty levels to challenge your Skill
– Very Easy
– Easy
– Medium
– Difficult
– Very Difficult
Letters, Images and Fun Numbers
Tired of the old plain numbers?
Try the new letters, images and fun numbers !
Themes
A theme is a set of graphic elements consisting in a background, a series of numbers and a grid. Several beautiful themes are included in Sudoku Up.
Unique Scoring System and Statistics
Enter Hi-Scores and manage your Statistics. Aim for Hi-Score on each layout. 3D graphics allow you to manage games won.
Play Sudoku Solitaire with Family and Friends
An unlimited number of Players allows you challenge your friends to compete on Hi-Scores, Games won and Score Statistics.
Sudoku Up features a lot of options, such as:
Millions of different puzzles
Five difficulty levels: Very Easy, Easy, Medium, Difficult, Very Difficult
Unique Scoring System and Statistics with 3D Graphics
Play with Numbers, Letters, Images and Fun Numbers
Customize Numbers, Grids and Backgrounds
Unlimited levels of the undo/redo
Ability to save, load and restart games
High-quality on-line help
Select a Game Number that identifies the shuffle starting position
"Show valid moves" command
Auto Pencil Marks
Show Cells with A…
Print games and games solutions
Player's pictures feature
and many more!
Download Sudoku Up Portable