Portable Sweet Home 3D 7.0 (x64)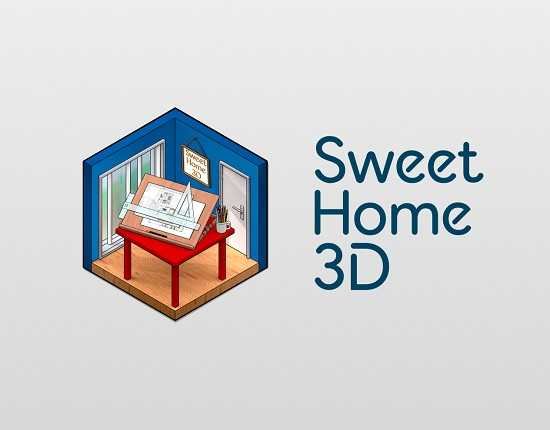 Sweet Home 3D Portable is an easy to learn interior design application that helps you draw the plan of your house in 2D, arrange furniture on it and visit the results in 3D. An interior design application that helps you draw the plan of your house, arrange furniture on it and visit the results in 3D.
Moving into a new home is always an exciting moment, since you get to rearrange furniture to your own tastes, no matter if you buy new items or use existing ones.
Sweet Home 3D can save you the trouble of lifting and repositioning the heavier pieces by virtually showing you how your room will look like after you completed all the changes.
Includes numerous samples
To help you discover all the numerous functions this app has to offer, you can open one of the integrated sample projects (studio, apartments, houses with attic, basement or mezzanine).
You can move elements around or modify their sizes, until you are confident enough to create a custom room, be it a bathroom, a bedroom, a kitchen, a living room or even a staircase.
Design your own custom home
You can build your own room from scratch, by adding the walls, then adjusting their dimensions to your necessities. Integrating furniture to your room can be done by simply dragging and dropping the elements to the preferred place.
Depending on the project you are working on, you can dedicated furniture items, such as a bath tub, wash basin, bed, crib, wardrobe, fridge, cooker, fireplace, armchair, table and so on. Sweet Home 3D packs a plethora of models of windows and doors that you can embed in your newly designed room.
Personalize the added furniture
The final step into adapting this app to your exact necessities is to modify the standard colors and dimensions of the furniture as you see fit. This way, you can rest assured the result matches your expectations and you can get a realistic representation of how your home could look like.
Conclusion
All in all, Sweet Home 3D can provide you with the needed resources to design and personalize an enhanced variant of your own home, even if you lack expert technical skills.
Key Features:
Draw
Draw walls and rooms of your home from scratch or upon the image of an existing plan, on one or more levels.
Change the color
Change the color or the texture of the walls, the floors and the ceilings, importing images of your own patterns if needed.
Drag and drop
Drag and drop doors, windows and furniture onto the plan from a catalog of 1400 objects organized by categories, in which you can import 3D models created by yourself or downloaded from the web.
Customize
Customize the size, the orientation, the elevation, the colors and the textures of each piece of furniture.
View
View the changes in the plan simultaneously in a 3D view, in which you can navigate either from an aerial view point, or from a virtual visitor view point.
Create
Create a photorealistic image of your arrangement depending on the time of the day and the light sources placed in the plan.
Create a video
Create a video from a virtual path in the 3D view.
Print
Print the home plan and the 3D view or export them in files at PDF, PNG, JPEG, SVG, OBJ standard formats, to reuse designed homes in other software.
System Requirements
Windows® 11, Windows® 10, Windows® 8/8.1, and Windows® 7
Languages included in Sweet Home 3D
English, Français, Português, Español, Italiano, Deutsch, Nederlands, Svenska, čeština, Polski, Magyar, Ελληνικά, български, русский, Tiếng Việt, 中文 (中国), 中文 (台灣), 日本語
Microsoft Store Version – All inclusive texture and furniture libraries.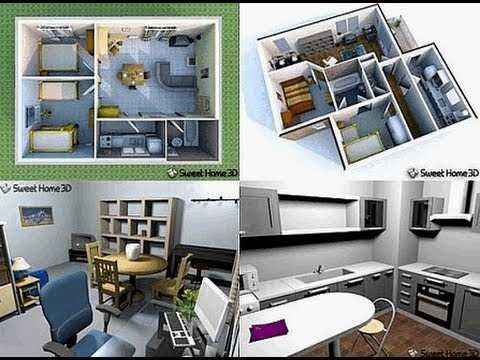 Download Sweet Home 3D Portable