Portable Stellarium 0.21.1 (x64) Multilanguage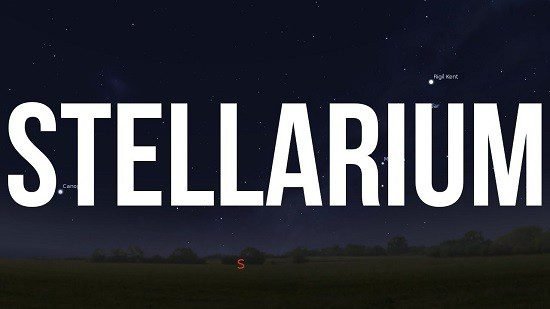 The Stellarium application was developed to be free open source planetarium for your computer. It shows a realistic sky in 3D, just like what you see with the naked eye, binoculars or a telescope. It is being used in planetarium projectors. Just set your coordinates and go. Stellarium is the popular Stellarium astronomy program, so you can take your astronomical viewing settings with you. It has all the same great features as Stellarium including constellation drawing, star names, planet viewing, nebulae watching, and more. Plus, it leaves no personal information behind on the machine you run it on, so you can take your favorite astronomy program with you wherever you go.
Interactive 3D environment for celestial exploration
As soon as you run the application, it opens in full screen mode. With just one click on the sky, you can get details about the aimed object, namely type (e.g. star, double star, cluster associated with nebulosity), magnitude, galactic longitude and latitude, parallax, distance, spectral type, and angle.
Fill out information to examine specific objects
The objects can be viewed with the use of a telescope, which can be configured in terms of name, focal length and diameter. Plus, you can pick a location on the map and select the latitude, longitude, altitude and country to jump to it.
Examine past constellations easily
An interesting feature offered by this program is the possibility to travel back in time and see the constellations' positions and other details on the sky. You only need to set the date and time in the dedicated dialogs, and Stellarium automatically generates projections from that period.
Show or hide specific objects
Furthermore, you can adjust the Milky Way brightness and make the program show the atmosphere, shooting stars and planet orbits, as well as view information about the celestial sphere (e.g. equatorial grid, cardinal points, Azimuthal grid).
Stellarium allows users to select the projection mode (fish-eye, cylinder, Mercator), view landscapes from different world locations and add new ones from ZIP archives, and learn about different sky cultures.
Resort to handy tools
You can perform searches for finding objects on the sky, navigate throughout the 3D environment with the use of keyboard shortcuts (which can be reassigned) or the mouse, toggle between daytime and nighttime, enable the ocular viewing mode, and view deep-sky objects.
Features
Realistic simulation of the sky, sunrise and sunset
Default catalogue of over 600,000 stars
Downloadable additional catalogues for up to 210 million stars
Catalog data for all New General Catalogue (NGC) objects
Images of almost all Messier objects and the Milky Way
Artistic illustrations for all 88 modern constellations
More than a dozen different cultures with their constellations
Solar and lunar eclipse simulation
Photorealistic landscapes (more are available on the website)
Scripting support with ECMAScript (a few demo scripts are included)
Extendable with plug-ins: 8 plug-ins installed by default, including:
artificial satellites plug-in (updated from an on-line TLE database)
ocular simulation plug-in (shows how objects look like in a given ocular)
Solar System editor plug-in (imports comet and asteroid data from the MPC)
telescope control plug-in (Meade LX200 and Celestron NexStar compatible)
The major changes of this version:
Annual aberration correction. Planet positions are finally very accurate!
Bookmarks replaced by Observation Lists
Politically neutral geonames
Right-click opens plugin configuration
Improved computation of rising, transit, setting times
"Goto next twilight" functionality
Two new Greek skycultures
Updated Mul-Apin skyculture with new artwork
Improved fidelity of Lunar eclipses
Fixed display of stellar proper motion
Many fixes in core and plugins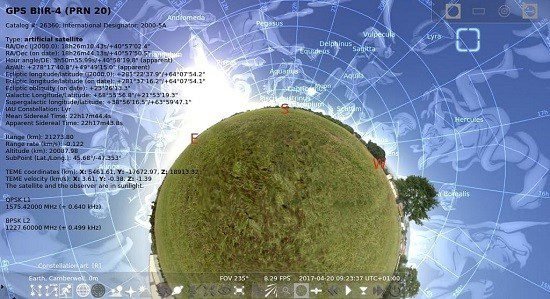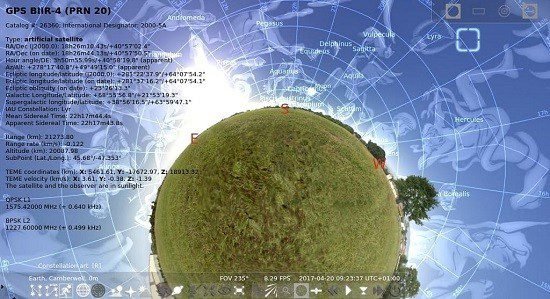 Download Stellarium Portable Software