Portable JDownloader v2.0.2022.08.31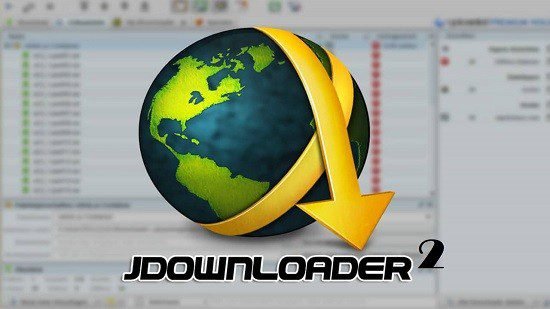 There are many reasons for using the Internet, and one of them is for downloading movies, software or games for enjoying them on the computer. While modern browsers typically come equipped with dedicated download tools embedded precisely for these purposes, a third-party application might help make the most of one's Internet connection, and speed up the downloads. Such a tool is JDownloader.
A fast and practical download solution
One needs to make sure they already have Java installed onto their PCs in order to run this app. If this prerequisite is not detected, the application offers to automatically download and install it.
The two main targets of JDownloader is to boost the speed of your downloads and to reduce the time it gets to start the download, i.e. locate the link and enter the captcha/password. This program is especially useful if you are accustomed to grab packages stored on file hosting servers which have a delay until the download actually begins.
Configure settings to suit your needs
The main window of the software allows you to get an overview of all the queued links and to select the ones you want to launch. Alternatively, you can set JDownloader to automatically start downloading when you add a new item to the list.
The Settings tab of JDownloader is the place where you can specify the output folder that hosts the downloaded packages, along with the maximum number of simultaneous links. In terms of visual customization, you can enable or disabled the buttons displayed within the main window's toolbar and the theme.
JDownloader permits you to configure its options so as to restart a downloading process after a predefined timeout period or to renew the IP (resets and restarts the connection).
In conclusion
To wrap it up, this application is a valuable help to all those who often rely on webhosting sites to get their downloads, and who might even have Premium accounts on these sites. It lets you quickly get acquainted with all of its features due to the friendly interface, as well as offering popup tips for enhanced aid.
Here are some key features of "JDownloader"
• Download several files parellel
• Download with multiple connections
• JD has an own powerful OCR module (JAntiCaptcha)
• Decrypt RSDF, CCF and DLC Containerfiles
• Decrypt plugins for many services. e.g. sj.org, UCMS, WordPress, RLSLog….
• Automatic extractor (including password list search) (Rar archives)
• Theme Support
• Multilingual
• About 75 hoster and over 300 decrypt plug-ins
• Reconnect with JDLiveHeaderScripts: (1400 router supported)
• Webupdate
• Integrated package manager for additional modules (eg. Webinterface, Shutdown)
Download JDownloader Portable